Should you connect with podcast hosts before pitching?
If you are wanting to be a guest on podcasts to market your book, I don't want you to miss out on the importance of connecting with podcast hosts BEFORE you send your pitch.
After working with authors the past 7 years, and as an avid podcast listener myself, I've found that podcast guesting is an incredible way to meet new readers and market your message.
There's nothing like pushing play on a podcast and hearing an author share their God-given message and the lessons they learned and how you too can live out your faith in every area of your life.
But before we can be a guest on podcasts, we have to send a pitch email to the host making the ask .
And before we make the ask, I want you to warm up your relationship first so your pitch doesn't seem so cold when it lands in their inbox.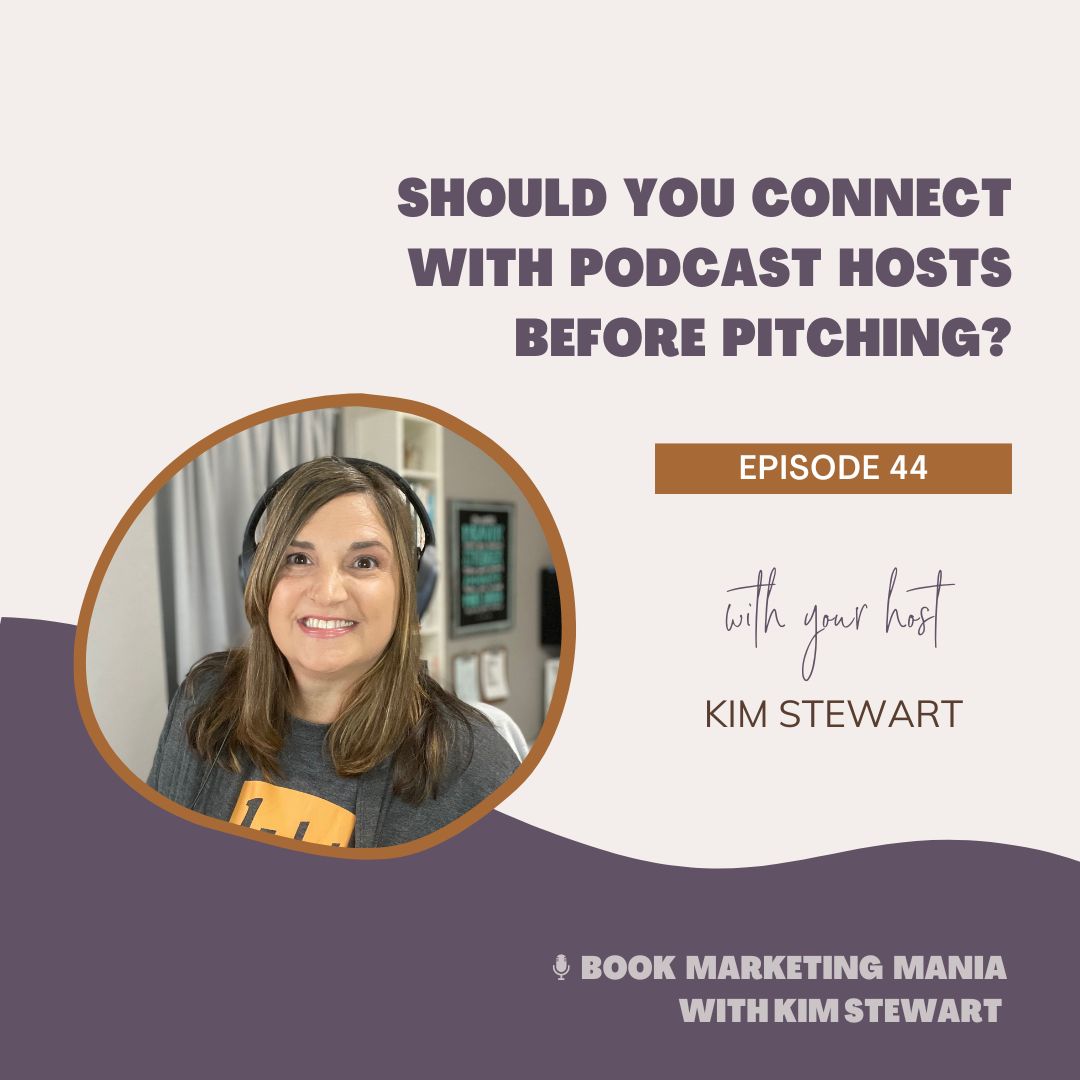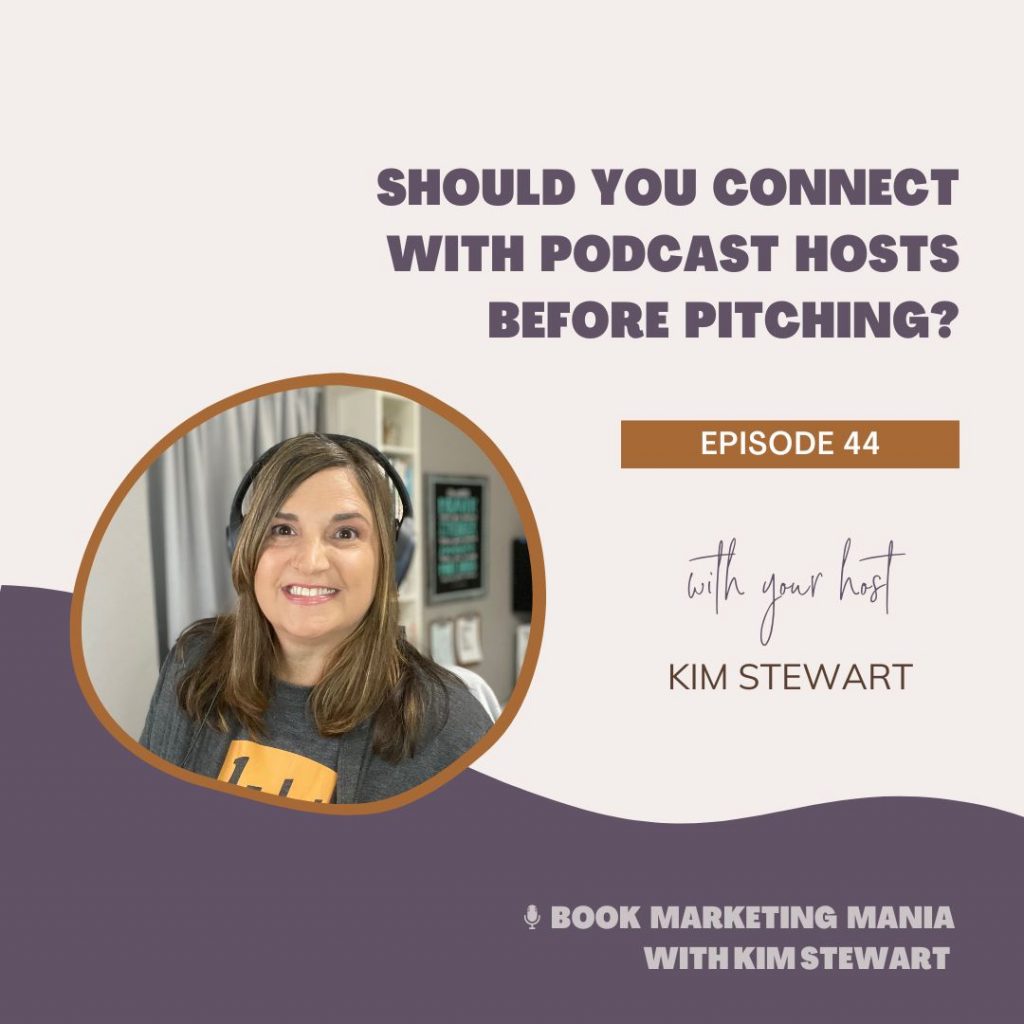 This post may contain affiliate links. Read my disclosure policy here.
So what does it mean to "give" to podcast hosts before pitching?
In this past episode, I shared 6 ways to build relationships with podcast hosts first and I'll highlight them for you. You can go listen to the episode when you have time for the full scoop. They are:
Review their podcast.
Share their podcast on social.
Follow them on social and engage on their public posts.
Reply to their stories.
Subscribe to their emails and reply.
Invite them to be a guest on your podcast first (if their message matches the mission of your own show).
Now, I know you're thinking "I have to do ALL that before I can start pitching?" No. Well, I highly recommend at least #1 review their show.
So I recapped the first 6 ways, now, let's go over 6 MORE ways you can build relationships with podcast hosts before pitching:
7. Engage in FB communities and be helpful. Some hosts have their own groups, or you can find hosts within these two Facebook groups: Spark Christian Podcasters group, and the Christian Podcasters Association group.
8. Join their launch team and be helpful. Share your genuine thoughts after reading their book, leave an amazon review, and share with your friends.
9. Attend online events they're hosting or speaking at and engage with their presentations.

10. Highlight their freebie in your email list.
11. Share something on your own podcast that you learned from their show or their book.
12. Share podcasts they've guested on (you'll probably discover them in your research). Tag both hosts and they will likely share with their followers.
So ya'll, now you have 12 different ways you can "give" and support podcast hosts before pitching them.
Now, if you're thinking "this takes too much time"… well it really doesn't. But honestly, there's no better way to spend your time than building these relationships with podcast hosts. And if you pitch without doing them, and receive a "no thanks", or "we're full", or "we're not accepting cold pitches", you're going to wish you would have taken a little time to do some of these.
And they don't take much time at all, and it goes a long way in a podcast host's mind. But I will say, do it authentically. Don't just pull up this list and check them all off in one day and think "okay done". Don't do it in a stalky way. Spread it out. See what works best for you and feels authentic to you and the show. Some you'll do proactively, some you'll do reactively as the opportunity presents itself.
God can work in so many wonderful ways through the relationship you build with a host when serving their podcast listeners.
And that relationship starts before you even send your pitch.
Review the podcast:
Would you consider writing a quick review to help other authors find the podcast? Just a sentence or two can help other authors discover the show, and I'd be so grateful!
Apple Podcasts app:
1. Click here and then click 'Listen on Apple podcasts' OR simply search "Book Marketing Mania" and pull up the show's main page.
2. Scroll down to "Ratings & Reviews", tap the stars to rate, and below that, click "Write a review".
Android/Desktop:
Click here to go to Podchaser, and then click "Rate Podcast".