6 Steps to Turn Your Blog into a Podcast
Have you been blogging for a while and now you're thinking about starting a podcast?
Don't let all those blog posts go to waste. Repurpose them by creating podcast episodes.
Today welcoming my friend, Alana Dawson, to the Book Marketing Mania podcast. Alana is a podcasting coach and host of the Podcasting Party podcast. She is so passionate about helping women create, grow and monetize a podcast and she's helped many of my favorite Christian podcasters get their start. She knows a thing or two about podcasting through not only hosting her own podcast for the past 2 ½ years, she also co-hosted the popular Mom Wants More podcast for two years, who I imagine many of you listened to as she interviewed some of our favorite Christian mom authors.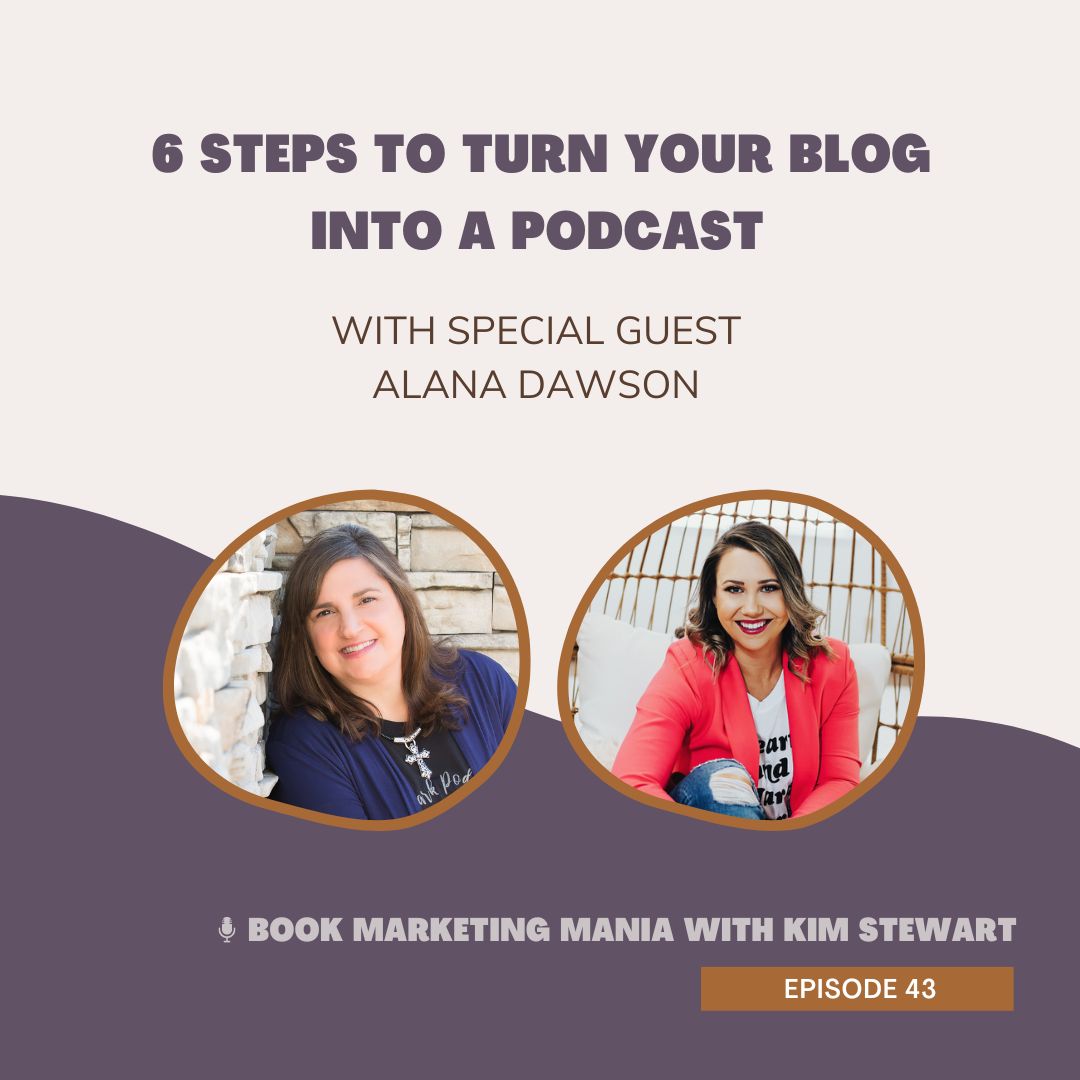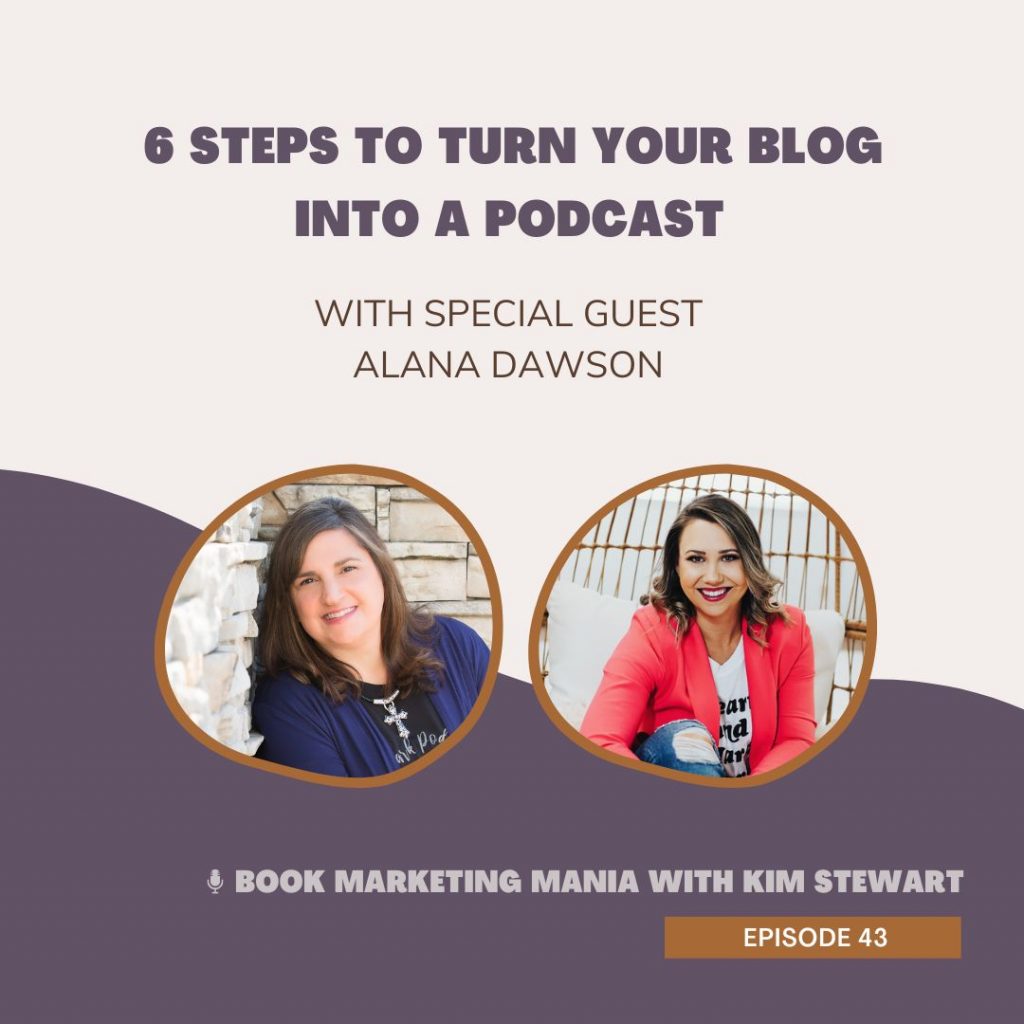 This post may contain affiliate links. Read my disclosure policy here.
On the show we talk about:
6 steps to create podcast episodes from blog posts
Consistency in podcasting
Collaborating with others to grow your show
Using a podcast to flesh out your book ideas before creating your book proposal
Resources mentioned:
6 Simple Steps to Turn a Blog Post into a Podcast Episode Cheatsheet
Alana's PodcastHER membership
Alana's Podcast
Alana's Website
Alana's Instagram
Alana Dawson is a podcast coach, editor, and podcast producer who is on a mission to take the overwhelm, frustration, & stress out of podcasting, and put the fun back in! Alana is the host of The Podcasting Party podcast, where she shares simplified step-by-step instructions, and easy-to-implement strategies for podcasters of all stages & phases. Alana is also founder of the female podcast community PodcastHER, where she helps one-woman-shows impact more lives, generate more leads, and earn more income.
Review the podcast:
Would you consider writing a quick review to help other authors find the podcast? Just a sentence or two can help other authors discover the show, and I'd be so grateful!
Apple Podcasts app:
1. Click here and then click 'Listen on Apple podcasts' OR simply search "Book Marketing Mania" and pull up the show's main page.
2. Scroll down to "Ratings & Reviews", tap the stars to rate, and below that, click "Write a review".
Android/Desktop:
Click here to go to Podchaser, and then click "Rate Podcast".