Offering Virtual Assistant & Podcast Services to Authors with Christen Krumm
Is your mind spinning thinking of all you want to do to market your book in the new year? Our to lists just keep getting longer yet our time seems to be getting shorter.
With that in mind, I wanted to interview one of my favorite gals, virtual assistant, podcast producer, and fiction author, Christen Krumm, to talk about how she got started as a Virtual Assistant to help authors with their book marketing, and later their podcast production.
Christen and I met while we were both working behind the scenes for some of our favorite authors and podcast hosts who happen to collaborate and contribute to each other's content frequently. Shoutout to Ruth Schwenk, Tricia Goyer and Kristi Clover just to name a few.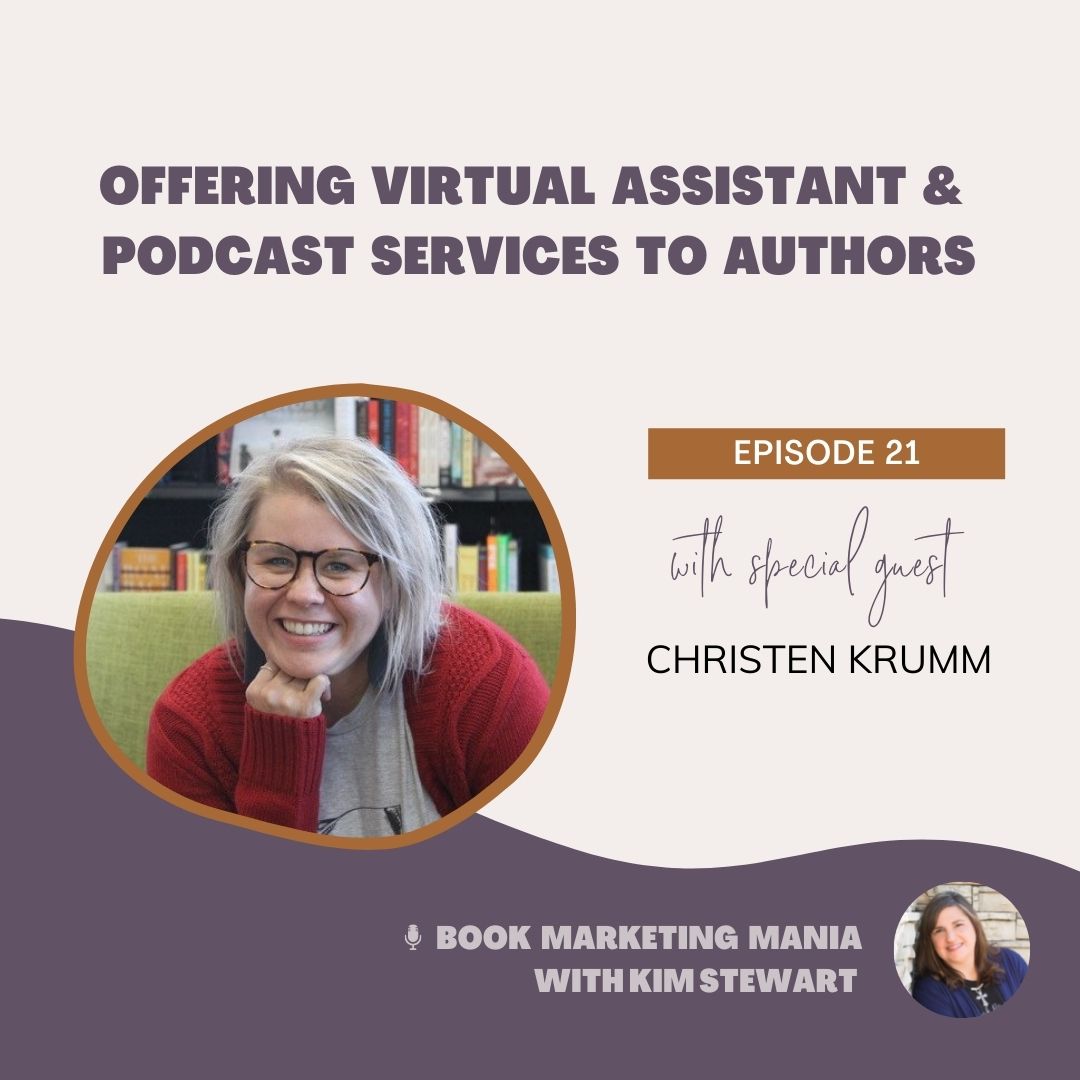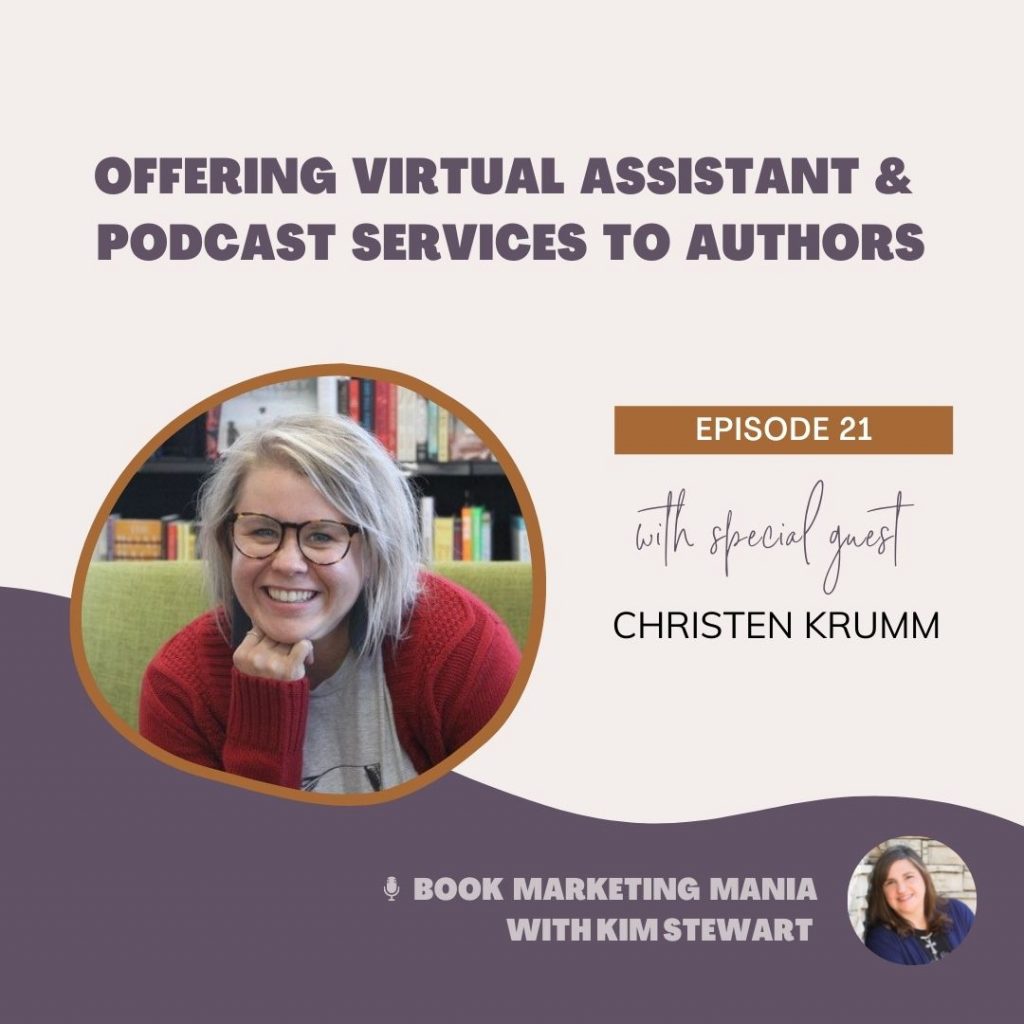 In this episode, Christen shares:
How she started offering VA services to authors
How she added Podcast Production to her list of services
Her podcast pitching tips (as a podcast producer who receives lots of pitches)
Plus more nuggets of wisdom for authors!
Christen Krumm is the author of the YA romantic comedy, It Happened at Christmas. Raised in small-town Arkansas, she graduated from the University of Arkansas Fort Smith with a degree in English. She now lives in Oklahoma with her husband and their three barefoot wildings. Coffee is the lifeblood, books are her happy place, and creating stories is her favorite.
Resources mentioned:
Christen's Website
Christen's Instagram
Christen's Podcast
Ep 5: How a Virtual Assistant Helps with Book Marketing (and Where to Find One)
Ep 14: Earn Book Marketing Money by Selling Digital Products
Ep 8: Designing an Author Website with Angela Bouma
Jones House Creative (website design)
Review the podcast:
Would you consider writing a quick review to help other authors find the podcast? Just a sentence or two can help other authors discover the show, and I'd be so grateful!
Apple Podcasts app:
1. Click here and then click 'Listen on Apple podcasts' OR simply search "Book Marketing Mania" and pull up the show's main page.
2. Scroll down to "Ratings & Reviews", tap the stars to rate, and below that, click "Write a review".
Android/Desktop:
Click here to go to Podchaser, and then click "Rate Podcast".