Earn Book Marketing Money by Selling Digital Products
Are you overwhelmed by all the things to do to market your book, but also how to pay for it? A website host, email service, advertising, coaching, courses, virtual assistants…the list goes on and on.
Today on Book Marketing Mania, my guest, Becky Kopitzke is sharing how you can earn book marketing money by selling digital products.
Becky is the real deal. She's published several books and launched even more digital products. She is passionate about helping Christian communicators earn an income to help get their God-given messages out into the world.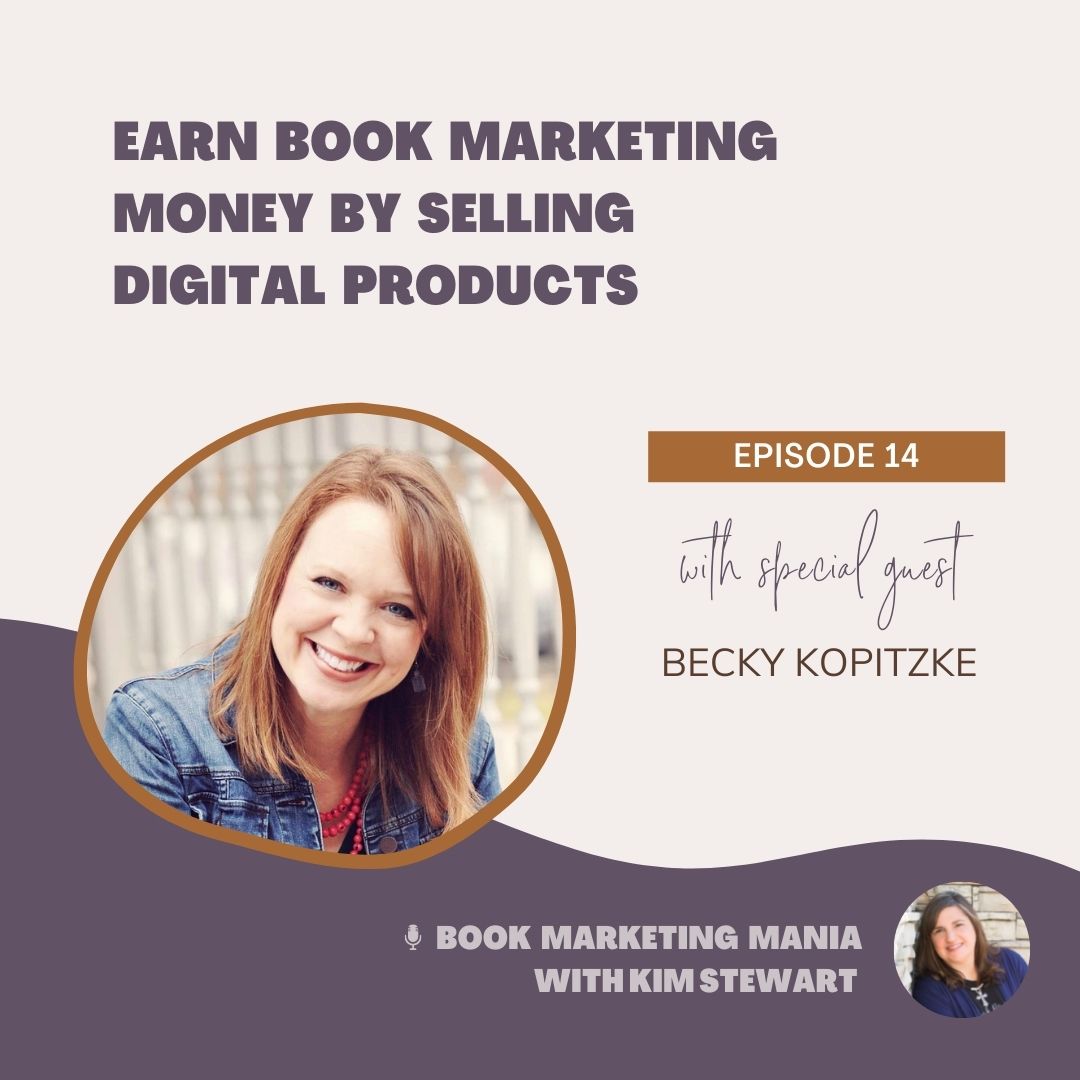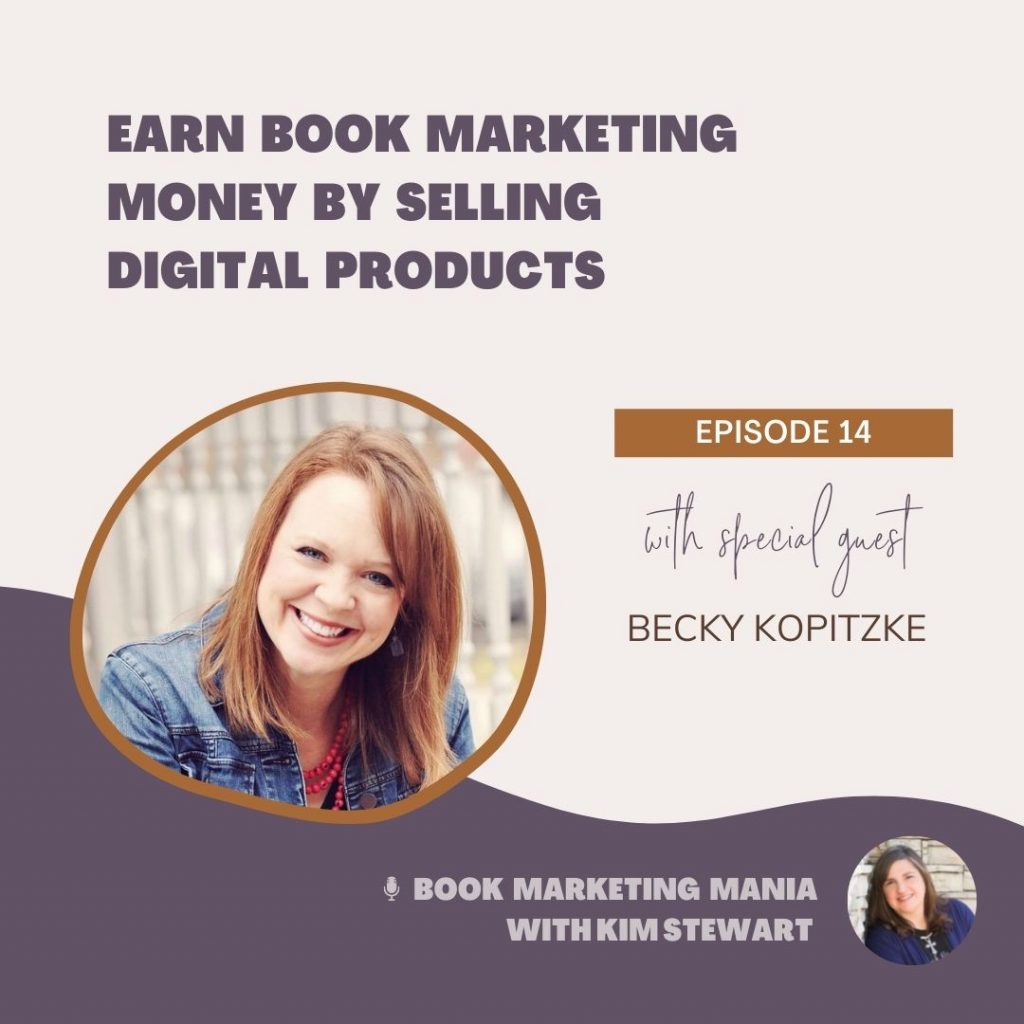 On the show, Becky is sharing:
How she discovered her skillset to earn money that contributes to her family income instead of draining it
The different ways she makes money in her business (including selling digital products) 
The Inspired Business (formerly Ministry to Business), the company she co-founded for Christian communicators
How to create and sell digital products from your book or blog 
An overview of an automated sales funnel that makes you money while you sleep (or write or spend time with your family)
Her Profitable Digital Products Method course to help you get started
Becky Kopitzke is the founder of The Inspired Business (formerly Ministry to Business) and the author of four books including Love Because: How to Change the World One Blessing at a Time. She is a wife, mom, proud grammar geek, literature enthusiast, marketing buff and natural encourager. As a professional writing coach and digital products trainer, Becky's knowledge spans both sides of the publishing industry. She is passionate about working with writers at all levels to help them strengthen their messages and earn an honest income from their talents. Becky and her husband Chad are living the dream from home offices in northeast Wisconsin, where they share precious space with their two beautiful daughters, two naughty dogs, and tables stacked with homework and craft supplies.  
Profitable Digital Products Method (course)
How to Create and Sell Digital Products (free masterclass)
Review the podcast:
Would you consider writing a quick review to help other authors find the podcast? Just a sentence or two can help other authors discover the show, and I'd be so grateful!
Apple Podcasts app:
1. Click here and then click 'Listen on Apple podcasts' OR simply search "Book Marketing Mania" and pull up the show's main page.
2. Scroll down to "Ratings & Reviews", tap the stars to rate, and below that, click "Write a review".
Android/Desktop:
Click here to go to Podchaser, and then click "Rate Podcast".