How Launch Teams Support Your Book Release with Amy Odland
Today my guest is my friend Amy Odland, who has been helping authors launch their books into the world since 2017. Her goal is always to make the launching process as organized and fun as possible for all involved.
I love seeing Amy's love for books shared on her Instagram account, and her name has been mentioned so many times by my author and publisher friends. I knew I had to have her on the show to share all about book launches with you.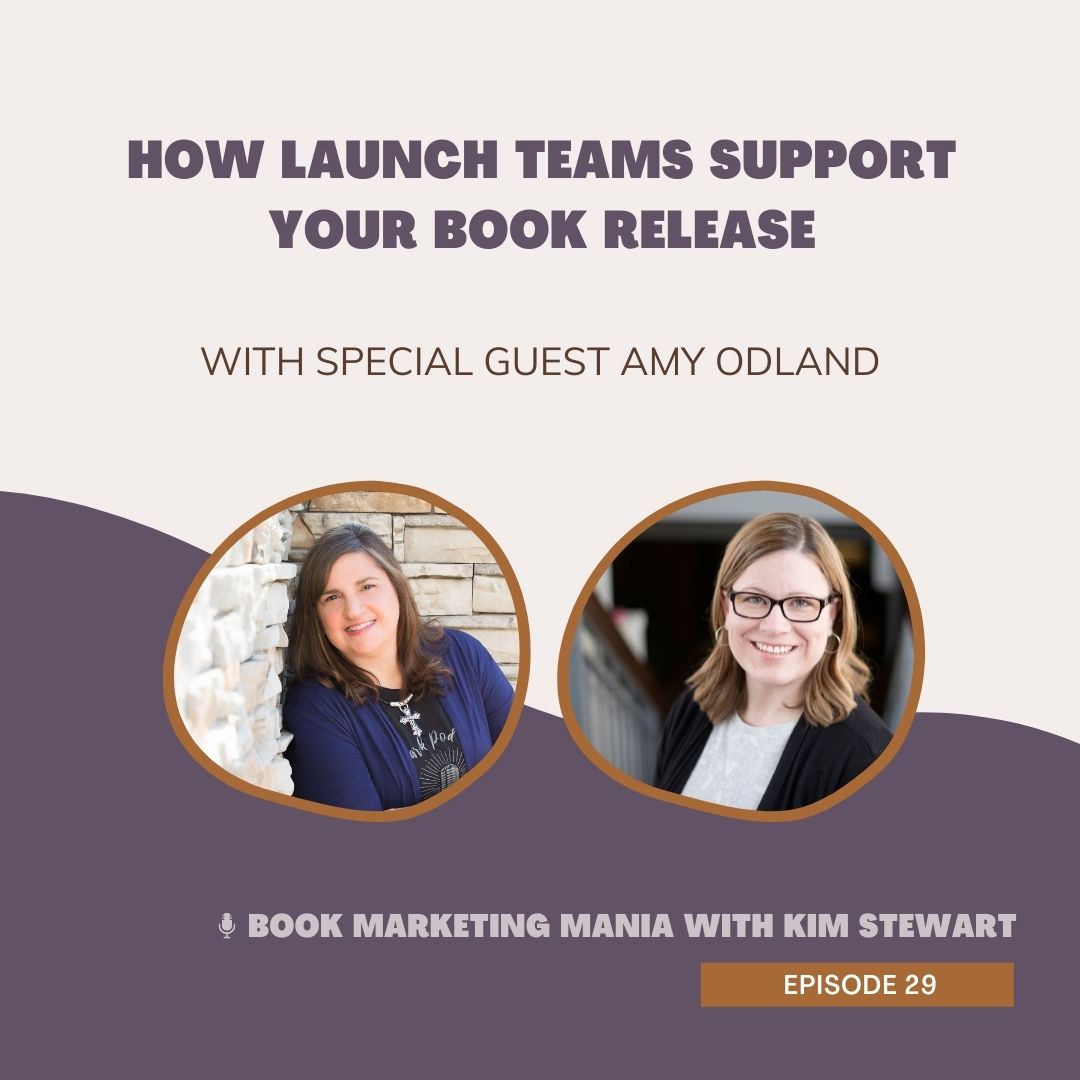 This post may contain affiliate links. Read my disclosure policy here.
PREFER TO LISTEN? I GOT YOU!
On the show we talk about:
Why authors need a launch team and how soon to gather one
How Amy got started supporting authors with book launches (and advice if you'd like to do the same)
What all goes into managing a book launch team (you might be surprised by what we share)
How to prepare your launch team in advance to avoid getting reviews rejected by Amazon (yes that is a thing!)
and more…because we don't call this Book Marketing Mania for nothing
Resources mentioned: