How a Virtual Assistant Helps with Book Marketing
With all the things to do to market your book, you may decide to outsource some of those tasks and projects. That's why I invited my friend, Alyssa Avant, on to the Book Marketing Mania podcast. Alyssa is an incredible Virtual Assistant (VA) herself and she trains and coaches new VAs. She's also the host of the The Virtual Assistant Advantage podcast and the founder of the Christian VA Matchmaking Directory.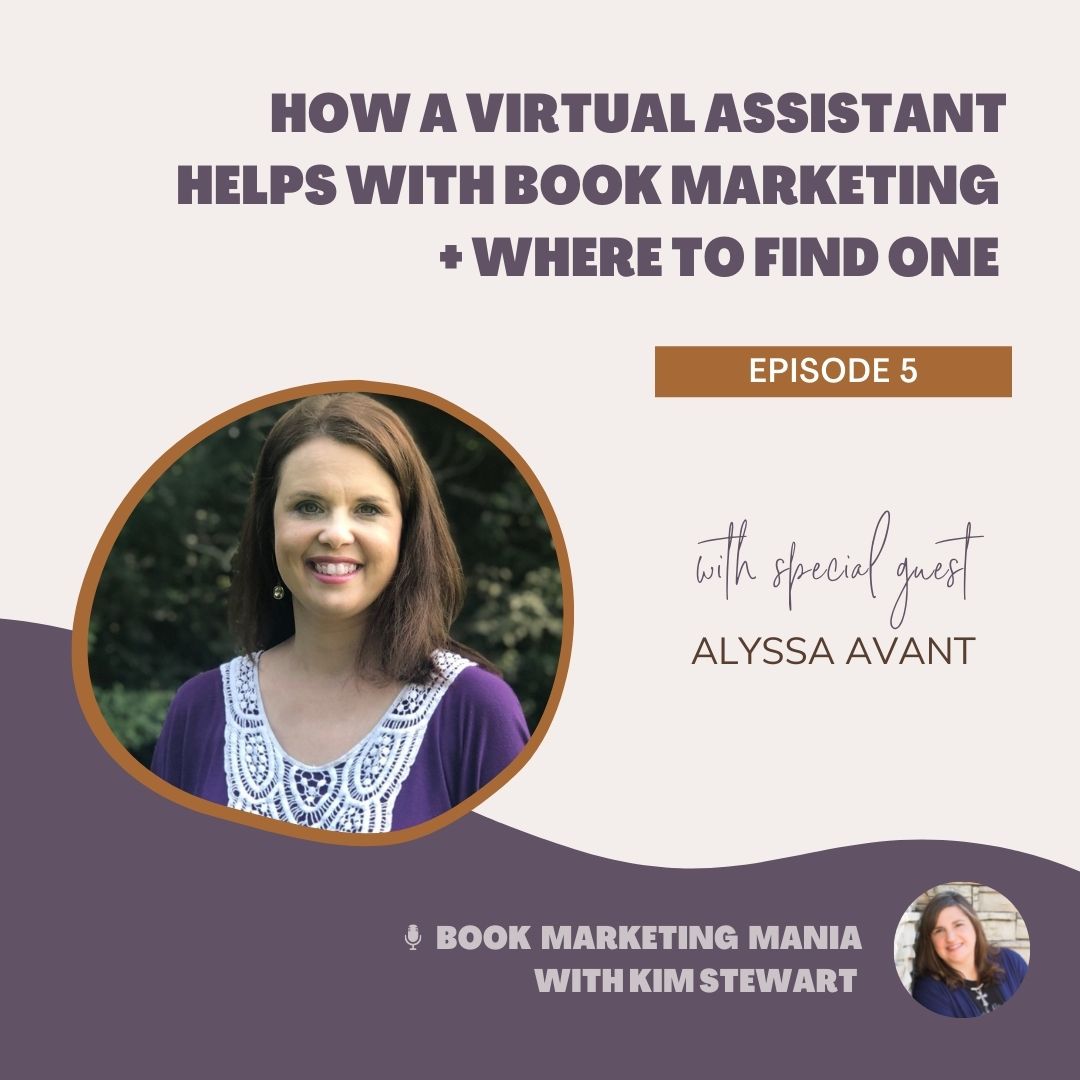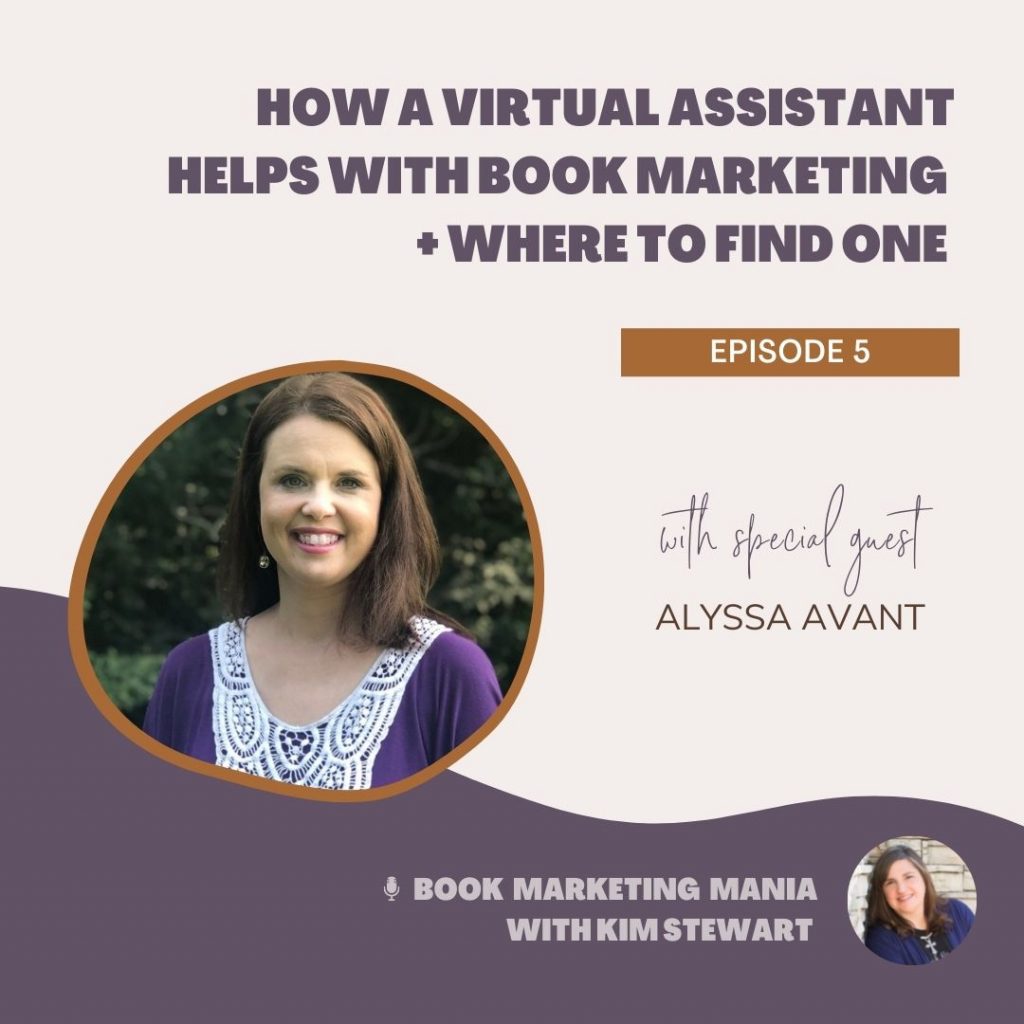 This post may contain affiliate links. Read my disclosure policy here.
In this episode, you'll learn:
What a Virtual Assistant (VA) is and the types of book marketing tasks they can help you with
What you can expect to pay a VA
How Alyssa's Christian VA Matchmaking Directory can match you with a VA
What to have in place before contracting with a VA
What tools to use to communicate with a VA
How to become a VA and using Alyssa's directory to find author clients
Alyssa Avant is a Virtual Assistant Coach who coaches, trains and equips virtual assistants to serve their clients with diligence and provide high quality customer service. She connects Christian Business Owners and Ministry leaders with trained virtual assistants through her Christian Business Advantage Virtual Assistant Directory. Alyssa is a wife of 20 years to her husband Greg, a mother of three teenagers, and dog mom to her Basset Hound, Coltrane. She and her family live in a small town in Mississippi.
Podcast: The Virtual Assistant Advantage
Instagram: @alyssaavant
Resources mentioned:
The Christian VA Matchmaking Directory
Prioritizing and Taking Action on Your Book Marketing Ideas with Christa Hutchins (Book Marketing Mania podcast)
Review the podcast:
Would you consider writing a quick review to help other authors find the podcast? Just a sentence or two can help other authors discover the show, and I'd be so grateful!
Apple Podcasts app:
1. Click here and then click 'Listen on Apple podcasts' OR simply search "Book Marketing Mania" and pull up the show's main page.
2. Scroll down to "Ratings & Reviews", tap the stars to rate, and below that, click "Write a review".
Android/Desktop:
Click here to go to Podchaser, and then click "Rate Podcast".