Designing your Author Website with Angela Bouma
No matter how you are marketing your book online, your target readers will be visit your website to learn more about how you can help them.
What are the important components to include on your author website?
How can readers quickly learn what you have to offer them?
How can you refresh your current website to reflect your current brand and mission of serving your readers?
That's what we're talking about today with my guest Angela Bouma, a branding, web, and graphic designer at Bouma Design.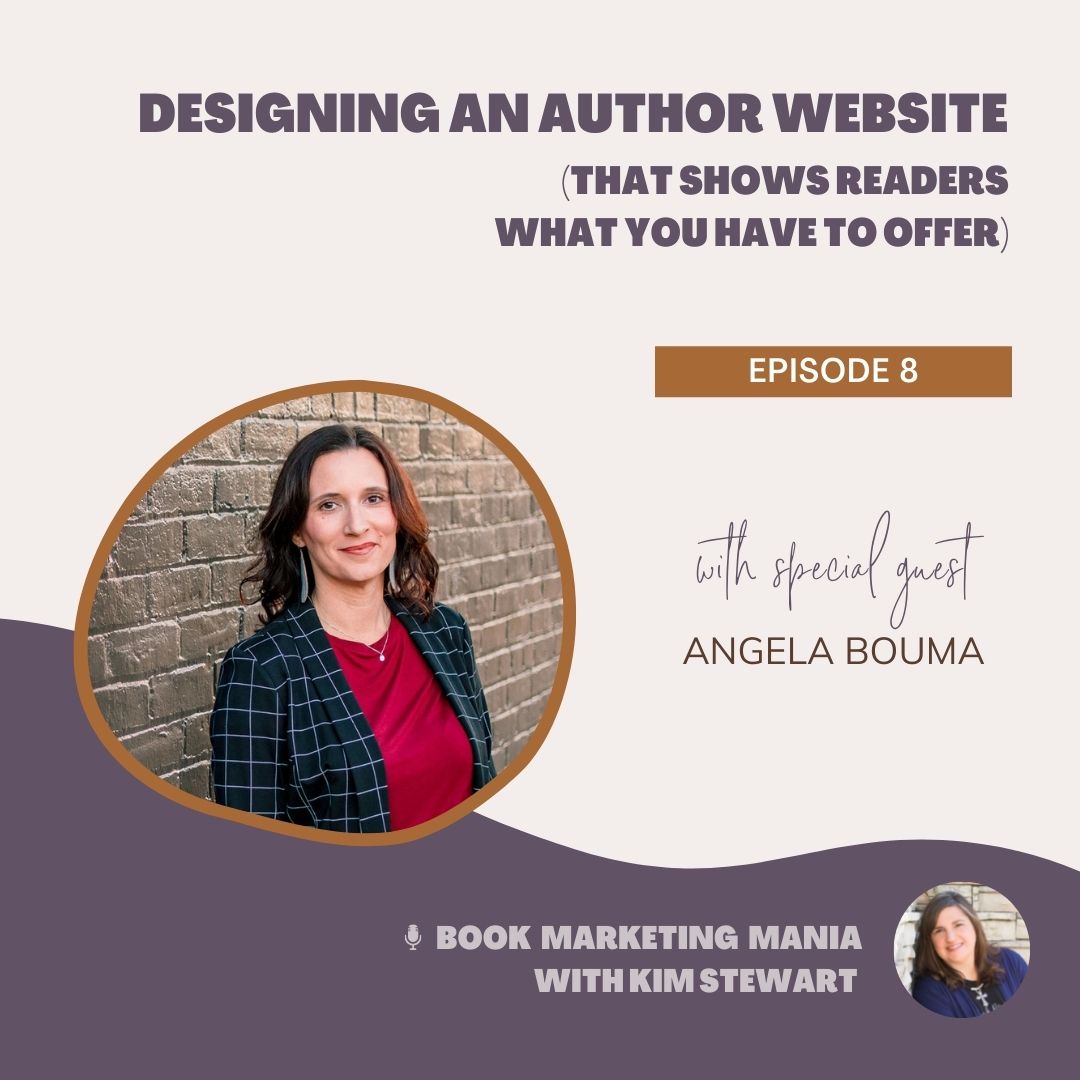 This post may contain affiliate links. Read my disclosure policy here.
In this episode, Angela shares:
How to visualize who you are and what you have to offer readers
Different pages that authors should have on their website
How the audience for your book page is different than your speaker page
The importance of a call to action on every page
Pros and cons of WordPress, Squarespace, and Wix platforms
Resources mentioned:
Angela's Brand Health Checklist
Instagram: @boumadesignco
With 20+ years in the marketing and design world, Angela Bouma works side by side with authors to build a brand that helps them strengthen their relationships with audiences that need their God-given message. We've worked with several of the same authors and she is so highly respected. When Angela isn't at her computer building a new site or implementing an email automation, she is shuffling her three kids to and from a variety of extracurriculars in the heart of Ag country in California's Central Valley.
Review the podcast:
Would you consider writing a quick review to help other authors find the podcast? Just a sentence or two can help other authors discover the show, and I'd be so grateful!
Apple Podcasts app:
1. Click here and then click 'Listen on Apple podcasts' OR simply search "Book Marketing Mania" and pull up the show's main page.
2. Scroll down to "Ratings & Reviews", tap the stars to rate, and below that, click "Write a review".
Android/Desktop:
Click here to go to Podchaser, and then click "Rate Podcast".