Be Your Own Publicist with Dr. Saundra Dalton-Smith
Want to be a guest on podcasts, publications, and TV but don't have the budget for a PR firm? You're in for a treat today! My guest is Dr. Saundra Dalton-Smith, host of the I Choose My Best Life podcast, award-winning author of Sacred Rest, and well-known speaker and author coach.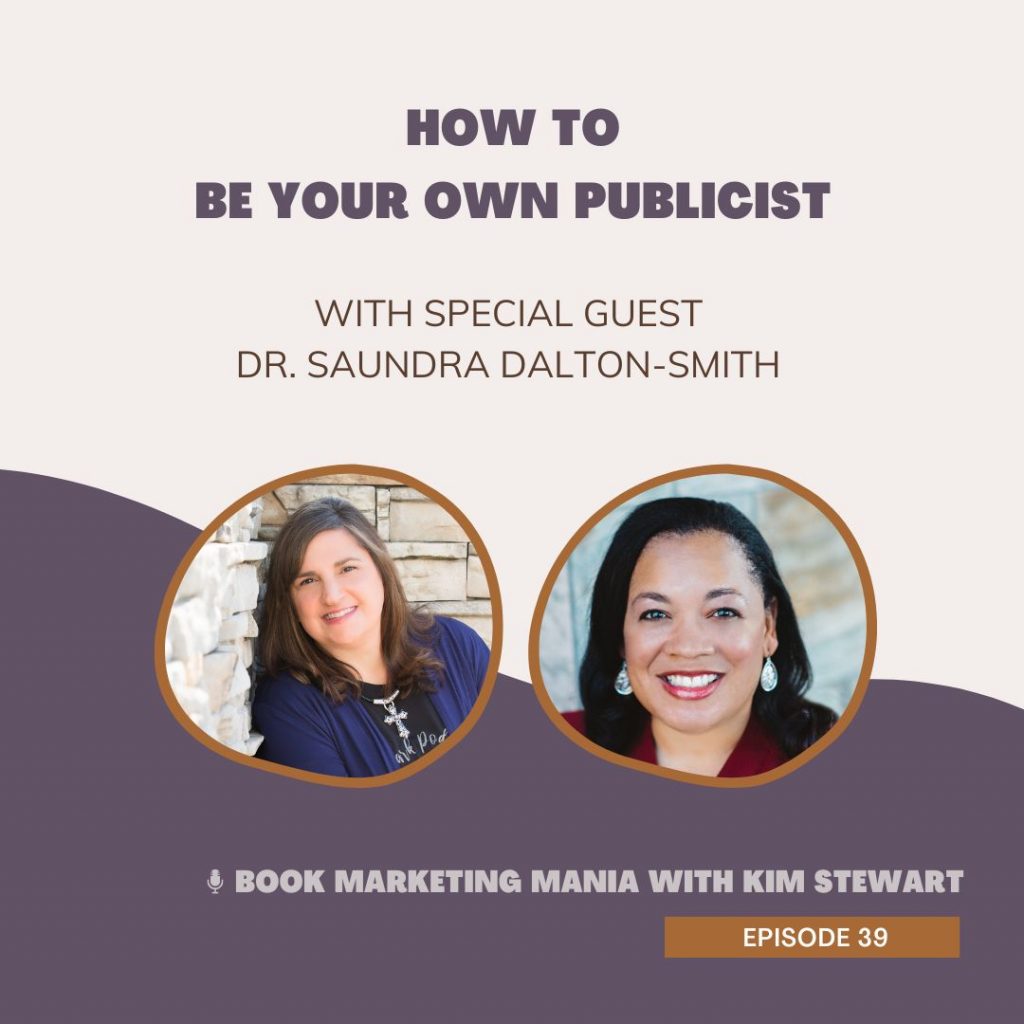 This post may contain affiliate links. Read my disclosure policy here.
On the show we talk about:
The difference in self-promotion vs. marketing evangelism
How to pitch yourself to the media on an ongoing basis
Why you should focus on building your email list vs. selling books as a media guest
How her Rest Quiz created in 2018 continues to grow her own list (250,000 to date)
Her favorite way potential guests pitch her podcast

and more…because we don't call this Book Marketing Mania for nothing
Dr. Saundra Dalton-Smith is a Board-Certified internal medicine physician, speaker, and award-winning author of Sacred Rest. She is an international well-being thought-leader featured in numerous media outlets including Prevention, MSNBC, Women's Day, FOX, Fast Company, Psychology Today, INC, CNN Health, and TED.com.
Resources mentioned:
Sacred Rest: Recover Your Life, Renew Your Energy, Restore Your Sanity
Message & Method Accelerator (formerly Be Your Own Publicist)
Review the podcast:
Would you consider writing a quick review to help other authors find the podcast? Just a sentence or two can help other authors discover the show, and I'd be so grateful!
Apple Podcasts app:
1. Click here and then click 'Listen on Apple podcasts' OR simply search "Book Marketing Mania" and pull up the show's main page.
2. Scroll down to "Ratings & Reviews", tap the stars to rate, and below that, click "Write a review".
Android/Desktop:
Click here to go to Podchaser, and then click "Rate Podcast".