Collaborating and Contributing to Reach New Readers with Jana Kennedy-Spicer
Ever considered co-authoring a book? Or being a contributor to one? I invited my dear friend, Jana Kennedy-Spicer, on to the Book Marketing Mania podcast to talk about that today.
Jana is the founder of Sweet To The Soul Ministries, celebrating ten years next month of sharing God's Word online. Jana is also the author of several Bible studies, devotionals, journals, and coloring books, and just launched a beautiful new magazine this year, Sweet to the Soul Faith. It is such a gorgeous publication full of articles and devotions from some of my favorite women ever.
So I couldn't wait to ask her all about being an author, co-author, and leader of a contributor team that blesses everyone involved, and provides a built-in launch team to get God's Word out into the world much further than we can do it alone. Plus she's sharing all kinds of marketing wisdom with us.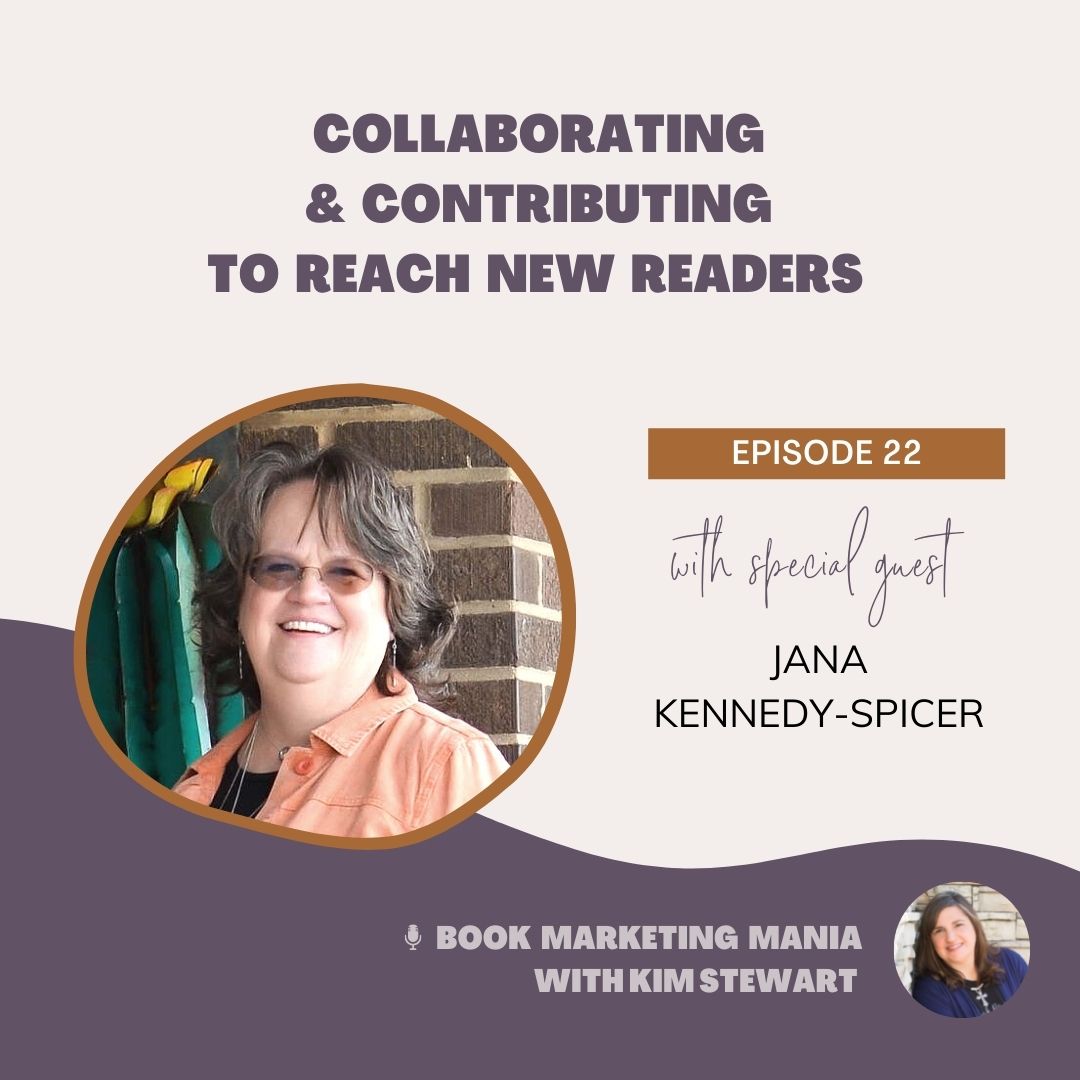 In this episode, Jana shares:
How having co-authors and contributor teams become a built-in launch team for your books

Her self publishing journey (25+ books, journals, devotionals, magazines in the past 6 years) + tips for those just starting

How selling digital products on Etsy helps fund her ministry

Plus our past journey launching traditionally published books together (+ shoutout to the authors we worked with) … and more!
Jana Kennedy-Spicer is founder of Sweet To The Soul Ministries, an author, a wife, mom and Nana. She is a born and raised Texas girl who loves boots, sunflowers and sweet tea. She has a heart for studying God's Word and is passionate about encouraging women to do the same. After a 30 year corporate career, God called her to share her art and love of Bible Study with others. Her favorite part of ministry is where her faith and art collide! This is the sweet spot where souls become inspired.
She is the author of Let Your Light Shine: Being a Light in a Dark World; Praying For Revival; Inspiring Women: Who They Are and How To Be One and Gracious Words: Speaking with Kindness and Mercy; and the illustrator of the scripture based Garden of Life Coloring Book and Coloring the Scriptures.
Resources mentioned:
Contribute content to Sweet to the Soul (apply)
Sweet to the Soul Faith (magazine)
Sweet to the Soul (books)
Ep 17: Marketing a Book When You're Made Like Martha with Katie Reid
Ep 14: Earn Book Marketing Money by Selling Digital Products with Becky Kopitzke
Proverbs 31 Ministries She Speaks Conference
Proverbs 31 Ministries COMPEL Training for Writers
Review the podcast:
Would you consider writing a quick review to help other authors find the podcast? Just a sentence or two can help other authors discover the show, and I'd be so grateful!
Apple Podcasts app:
1. Click here and then click 'Listen on Apple podcasts' OR simply search "Book Marketing Mania" and pull up the show's main page.
2. Scroll down to "Ratings & Reviews", tap the stars to rate, and below that, click "Write a review".
Android/Desktop:
Click here to go to Podchaser, and then click "Rate Podcast".