Creative Ways to Podcast (as a Guest & Host) with Wren Robbins
Looking to start a podcast, or guest on podcasts, to market your book?
My friend, Wren Robbins, is a Podcast Strategist and host of both the Don't Wing It and Friends of a Feather podcasts. Wren shares creative ways to use podcasting to market your book, both as a host and a guest.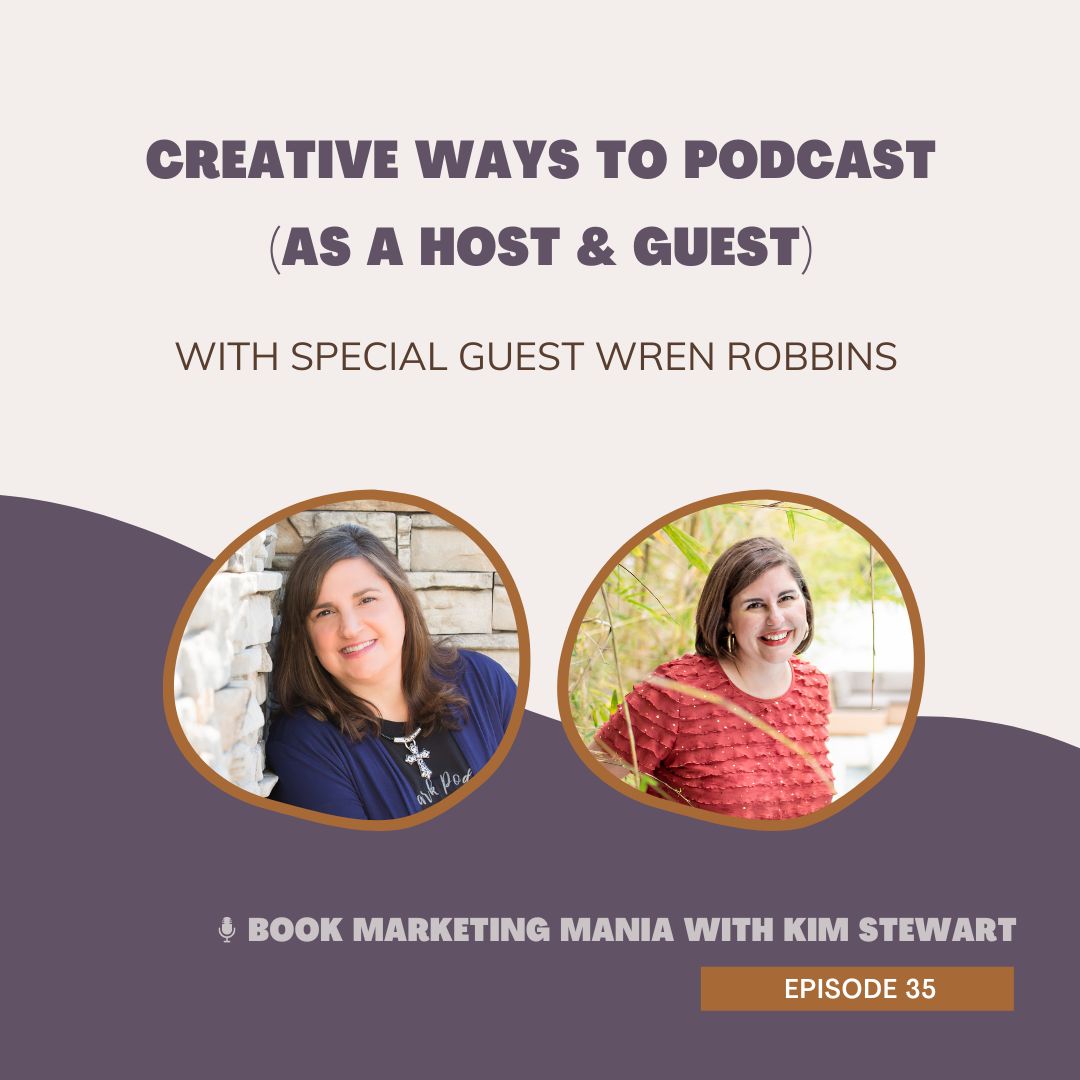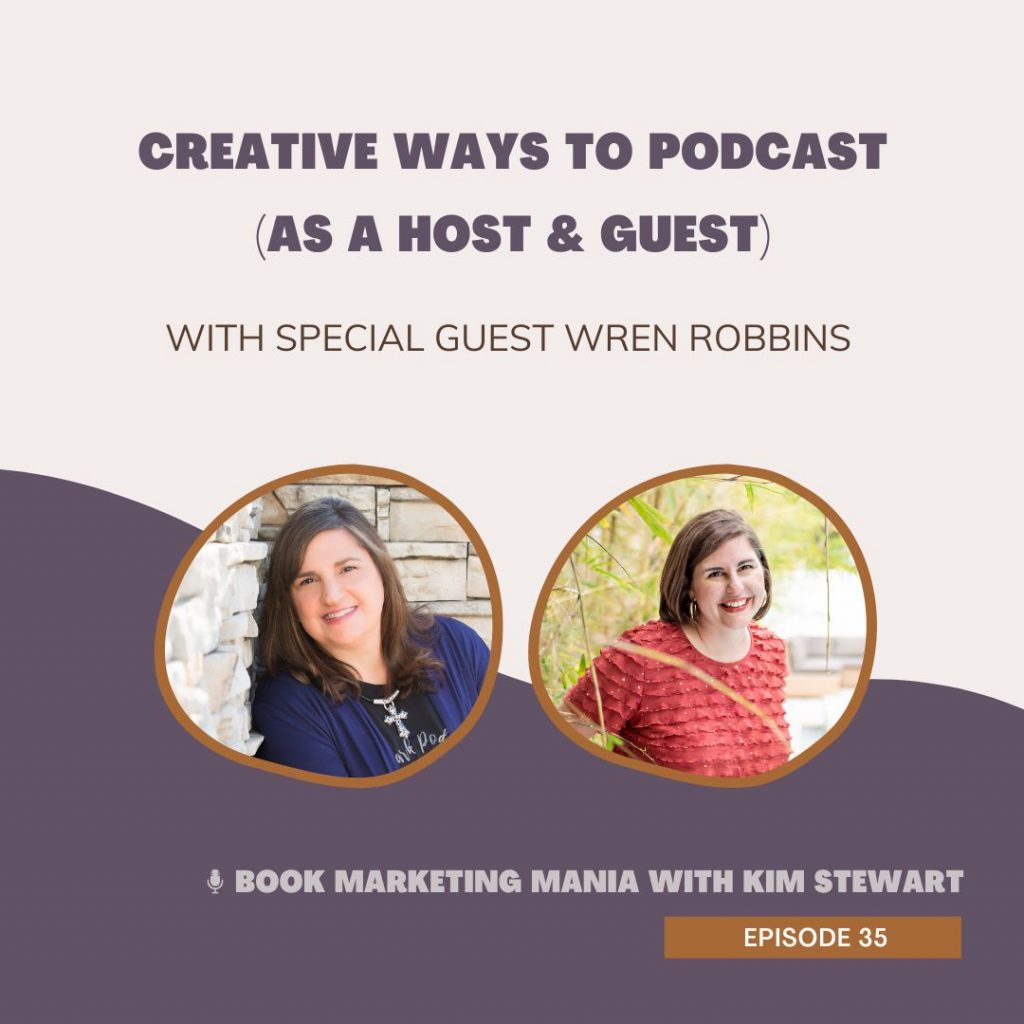 This post may contain affiliate links. Read my disclosure policy here.
On the show we talk about:
Advice for authors hesitant to start their podcasts
How to create a "set it and forget it" podcast
What stands out to Wren in a guest pitch (and a super fun way she was just pitched) and how she vets potential guests
How hosts and author guests alike can talk about books/title their episodes in different ways
Marketing and repurposing your episodes on Instagram
Taking a break from podcasting and what to tell your listeners
and more…because we don't call this Book Marketing Mania for nothing
Wren Robbins is a seasoned award winning host of Friends of a Feather and Don't Wing It podcasts. For the past three years, Wren has been on the Top 50 Moms in Podcasting by Podcast Magazine, featured in the Profitable Podcasting Summit, the Memphis Voyageur magazine and a guest on several podcasts. She loves helping business owners launch their podcast with custom strategy for business growth with thorough and easy to follow coaching. 
Resources mentioned:
Book a discovery call with Wren
Start a Podcast in Part-Time Hours (including a "set it and forget it" podcast)
Repurpose Your Podcast Episode into Instagram Reels (free download)
Friends of a Feather podcast (farewell episode)
Using Instagram Authentically to Reach Your Target Readers with Ruthie Gray
Review the podcast:
Would you consider writing a quick review to help other authors find the podcast? Just a sentence or two can help other authors discover the show, and I'd be so grateful!
Apple Podcasts app:
1. Click here and then click 'Listen on Apple podcasts' OR simply search "Book Marketing Mania" and pull up the show's main page.
2. Scroll down to "Ratings & Reviews", tap the stars to rate, and below that, click "Write a review".
Android/Desktop:
Click here to go to Podchaser, and then click "Rate Podcast".