Podcasting to Build Your Audience and Share Your Message with Misty Phillip
Thinking about starting a podcast?
Or being a guest on podcasts?
Podcasting is a powerful way to build your audience and share your message.
My guest today on Book Marketing Mania is Misty Phillip, author of The Struggle is Real: But So is God Bible study, host of the By His Grace podcast, and founder of Spark Media Ventures for faith-based podcasters. Misty is passionate about helping authors on their podcasting journey and the community that she has built within Spark is priceless.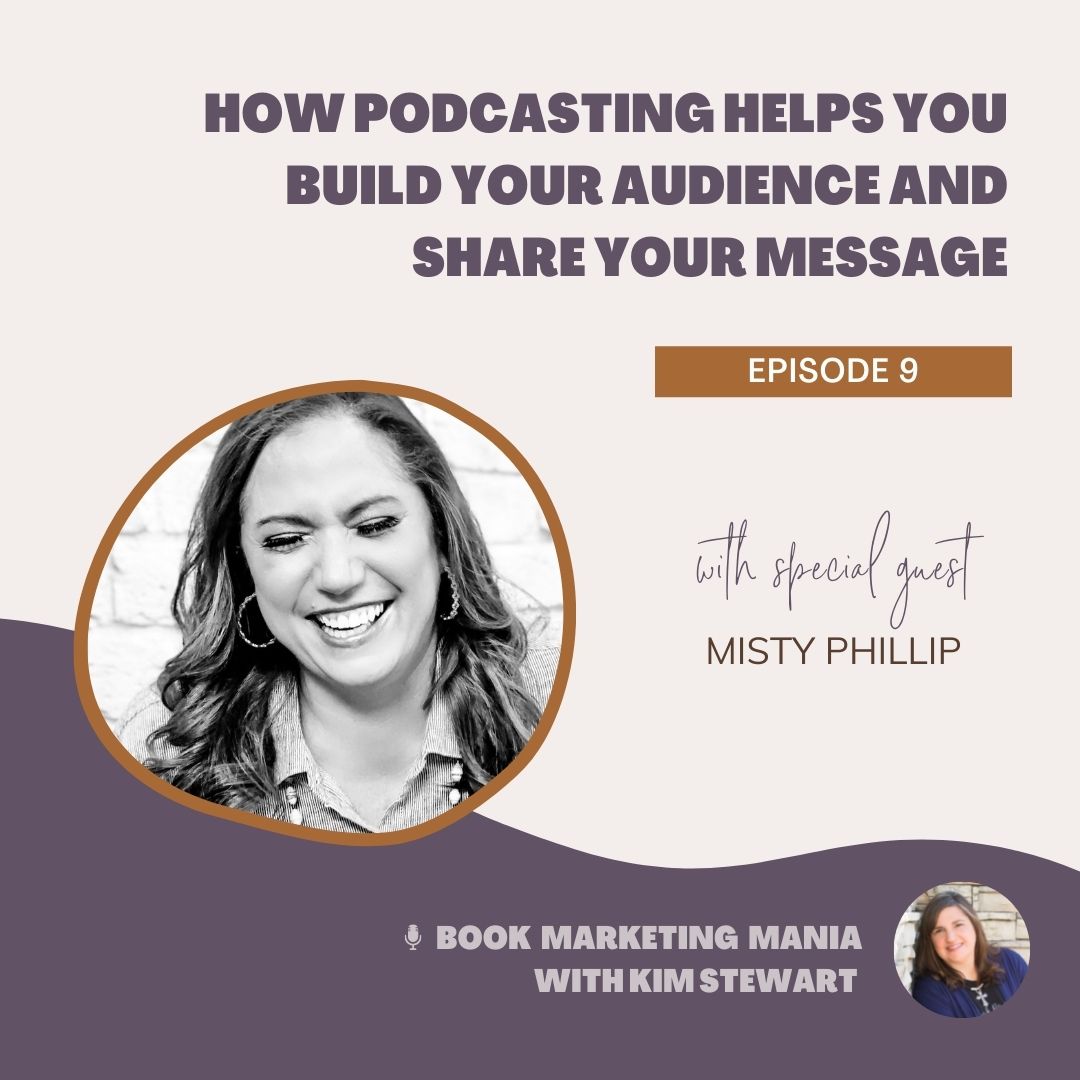 This post may contain affiliate links. Read my disclosure policy here.
In this episode, Misty shares:
How she first started recording her podcast at the She Speaks conference
How she used her podcast to build her audience before her book launch
Her shift in podcast topics from her first book to her second
How authors can use a podcast to see if their book topic is resonating with listeners (a.k.a. your potential book buyers)
Expert tips for starting and growing your own podcast
How being a guest on podcasts can help you reach more readers (+ tips for pitching yourself)
Founding Spark Media for Christian podcasters (annual conference, monthly membership, podcast network, and magazine)
What's on the horizon for podcasters
How authors with a podcast are more more attractive to agents and publishers
Misty Phillip is a dreamer and a doer passionate about helping spark your soul message. She encourages people to use their story to give God glory. The Founder of Spark Media, Misty equips Christian Communicators and podcasters through virtual and live events, podcast network, magazine, and a thriving membership community. She is the host of the By His Grace Podcast ranked in the top 1.5 percent of all podcasts. Misty is also a sought-after inspirational speaker and the author of the award-winning #1 Amazon New Release Bible Study, The Struggle is Real: But so is God, and the Spark Podcast Planner.
Connect with Misty & Spark:
Misty: Website | Facebook | Instagram
Spark Media: Website | Facebook | Facebook Group | Instagram
Resources mentioned:
Spark Magazine (get your complimentary copy)
The Struggle is Real But So Is God Bible Study
Podcast Pitching 101 for Authors Mini Course
In Case You Missed It
Catch up on past Book Marketing Mania episodes here.
Review the podcast:
Would you consider writing a quick review to help other authors find the podcast? Just a sentence or two can help other authors discover the show, and I'd be so grateful!
Apple Podcasts app:
1. Click here and then click 'Listen on Apple podcasts' OR simply search "Book Marketing Mania" and pull up the show's main page.
2. Scroll down to "Ratings & Reviews", tap the stars to rate, and below that, click "Write a review".
Android/Desktop:
Click here to go to Podchaser, and then click "Rate Podcast".