5 Ways to Be Worth Following with Jen Bennett
Do you find yourself posting on all the platforms yet not making a connection with your target readers?
Today my guest is my friend Dr. Jen Bennett, host of the She Impacts Culture podcast, and author of Be Worth Following: How to Be Different and Influence People in a Crowded Social World.
You may remember me talking about Jen's presentation at the Spark Christian Podcasters Conference in my Spark Conference Takeaways episode.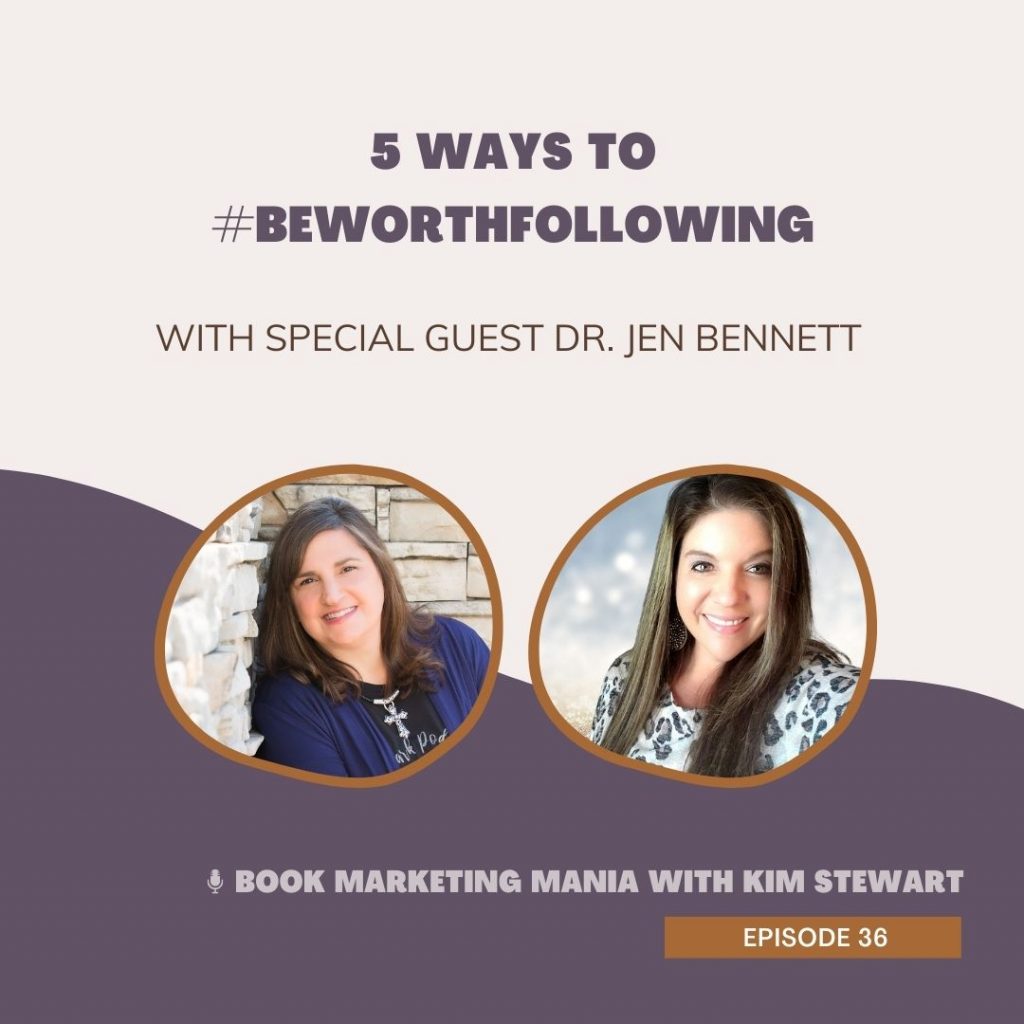 This post may contain affiliate links. Read my disclosure policy here.
On the show, Jen shares five ways to be worth following, including:
Be successful.
Be different.
Be real.
Be fearless.
Be social.
Resources mentioned:
Review the podcast:
Would you consider writing a quick review to help other authors find the podcast? Just a sentence or two can help other authors discover the show, and I'd be so grateful!
Apple Podcasts app:
1. Click here and then click 'Listen on Apple podcasts' OR simply search "Book Marketing Mania" and pull up the show's main page.
2. Scroll down to "Ratings & Reviews", tap the stars to rate, and below that, click "Write a review".
Android/Desktop:
Click here to go to Podchaser, and then click "Rate Podcast".