Turning Your Podcast Into a Book with Krystal Proffitt
I'm so thrilled to have my podcast coach, Krystal Proffitt, as my guest today on the Book Marketing Mania podcast. Krystal is host of The Proffitt Podcast, and author of Start a Binge-Worthy Podcast book.
When Krystal launched her book a year ago, I couldn't wait to get my copy and I have loved how it comes so naturally for her to talk about her book on her podcast. It never gets old and I refer to her book often. Week in and week out, her book and podcast, her course and her coaching helped me to launch this podcast.
And hearing her share that the content of her book came from her podcast episodes, I couldn't wait to have her as a guest to dig into what all that entails and to just bend her ear on book marketing and podcasting and all the things. We don't call this Book Marketing Mania for nothing.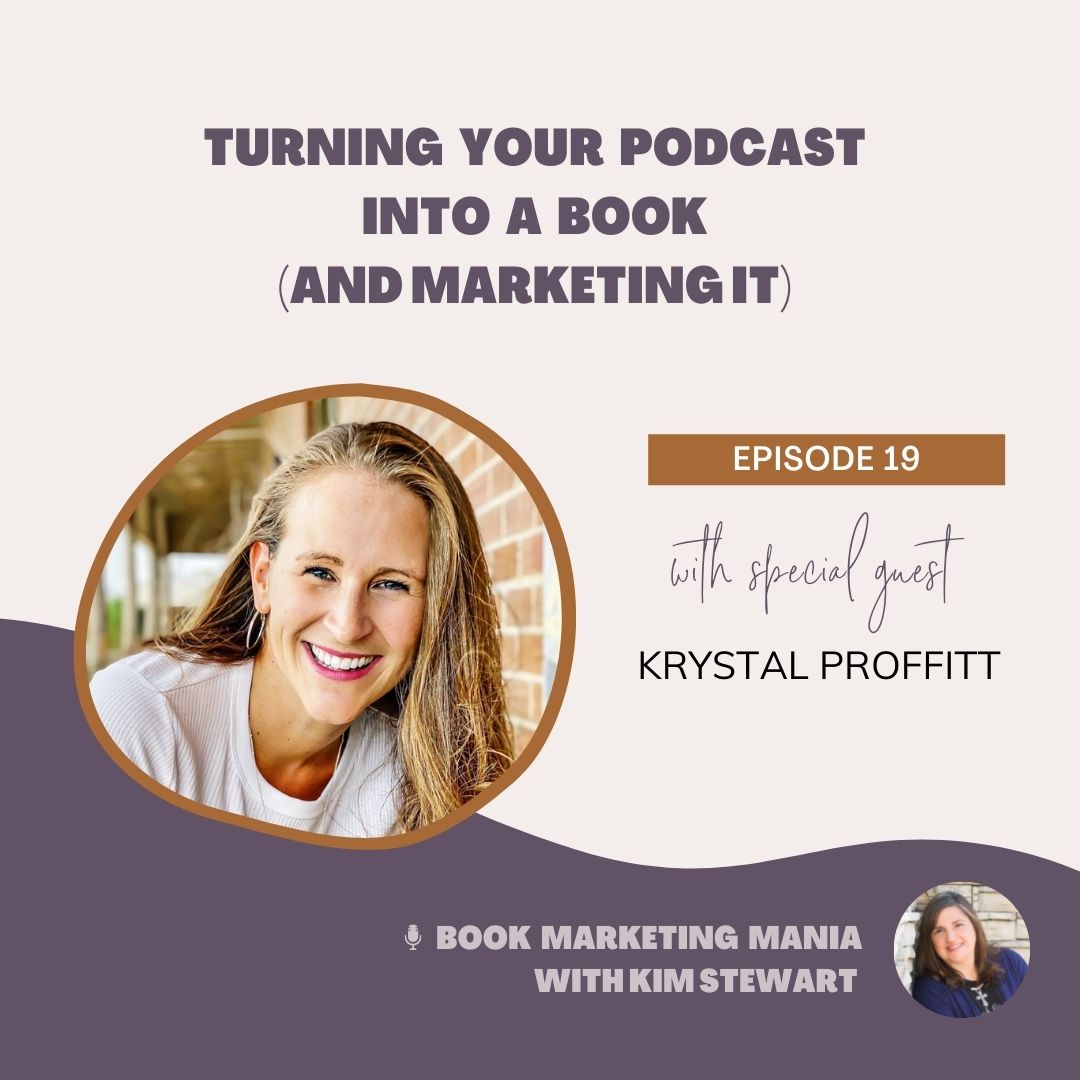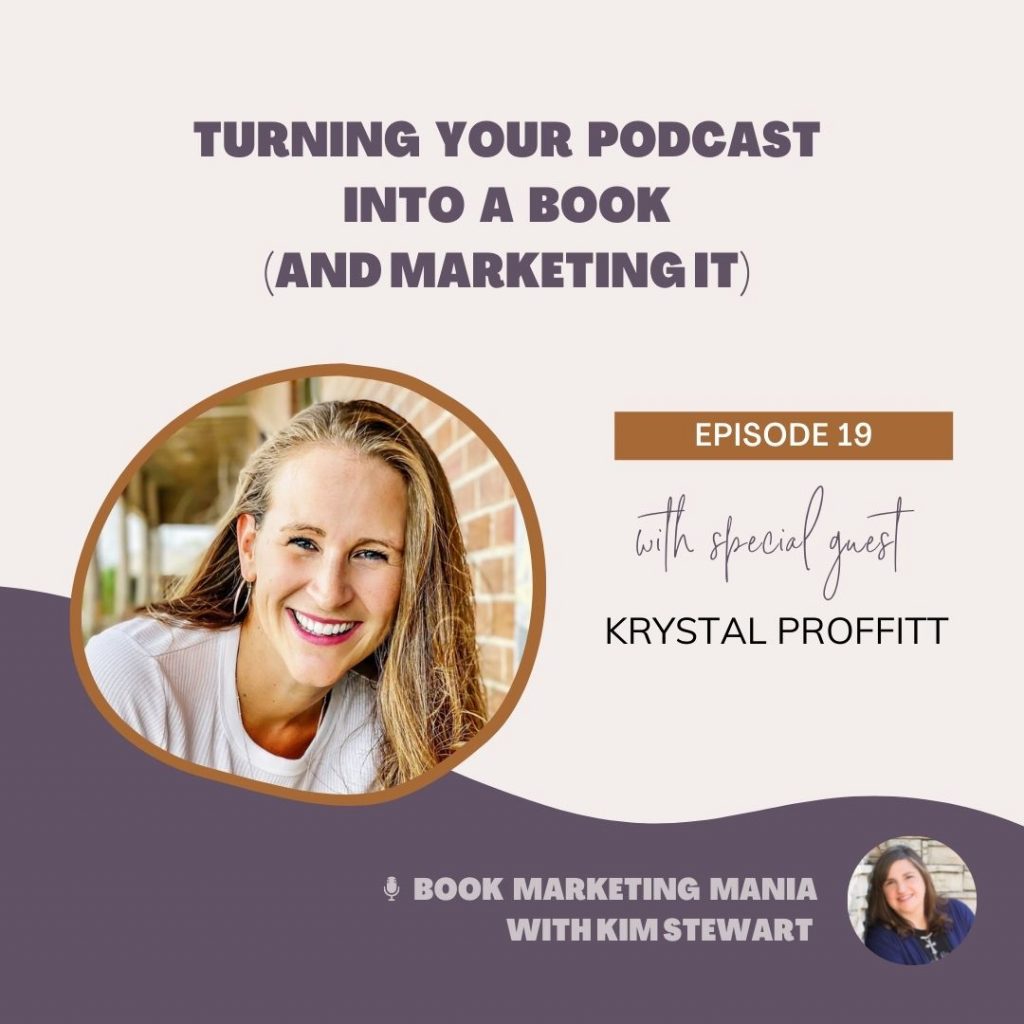 In this episode, Krystal shares:
How to take the best of your podcast (and other content) and turn it into a book
Why setting a launch date is so important when self publishing
How to overcome your fears of 'giving too much content away' before your book releases
Her genius idea for repurposing launch team activities into book promos
Krystal Proffitt is the award-winning host of The Proffitt Podcast where entrepreneurs go to learn how to start, launch, and market their podcasts. She's the author of the Amazon Best Seller "Start a Binge-Worthy Podcast" and founder of the digital course "Proffitt Podcasting". Krystal teaches the basics of content creation, editing, formatting, and other skills through her digital courses and YouTube channel dedicated to podcasting. Krystal lives just outside of Houston, TX with her husband, 3 sons, and their snorting Boston Terrier, Wall-E.
Resources mentioned:
Krystal's book, Start a Binge-Worthy Podcast
Krystal's Proffitt Podcasting Course 
Krystal's Website
Krystal's Instagram
The Proffitt Podcast (Krystal's twice weekly podcast)
(Be sure to check out #197 7 steps to turn podcast into a book; #139 Marketing a book with podcasting, #304 Create a Private Podcast)
The Poddy Report Podcast (Krystal's short daily podcast)
Krystal's Youtube
Pulling Off a Great Launch with Stu McLaren
Podcasting to build your audience and share your message with Misty Phillip
Spark Media Conference for Christian Podcasters
Top 4 Things Agents Look For in Your Book Proposal
Shoutout to Buzzsprout (our podcasting host) and their Dynamic Content feature
Overcome Overwhelm & Secrets to Being Your Own PR Rep with Susie Moore (Amy Porterfield)
Review the podcast:
Would you consider writing a quick review to help other authors find the podcast? Just a sentence or two can help other authors discover the show, and I'd be so grateful!
Apple Podcasts app:
1. Click here and then click 'Listen on Apple podcasts' OR simply search "Book Marketing Mania" and pull up the show's main page.
2. Scroll down to "Ratings & Reviews", tap the stars to rate, and below that, click "Write a review".
Android/Desktop:
Click here to go to Podchaser, and then click "Rate Podcast".