5 Lessons Learned Guesting on Podcasts with Kristine Brown
Thinking of guesting on podcasts this year to reach new readers and market your message?
You're in for a treat today. My guest this week on the Book Marketing Mania podcast is my sweet friend, course student, and author, Kristine Brown.
Kristine and I met several years ago in person at the She Speaks conference, and I have loved seeing her writing ministry grow from her blog to featured guest posts to speaking, and of course, to writing two books.
Kristine loves connecting today's woman with women of the Bible, so guesting on podcasts was a natural fit for her to reach listeners and share her God-given message. Kristine joined my Podcast Pitching 101 mini course last year and I've been jumping for joy as she's put her strategy in place and started pitching herself to be a guest on podcasts.
So imagine my delight when she pitched me the idea for today's show and wanted to serve you all by sharing 5 lessons she learned from her first 5 podcast interviews.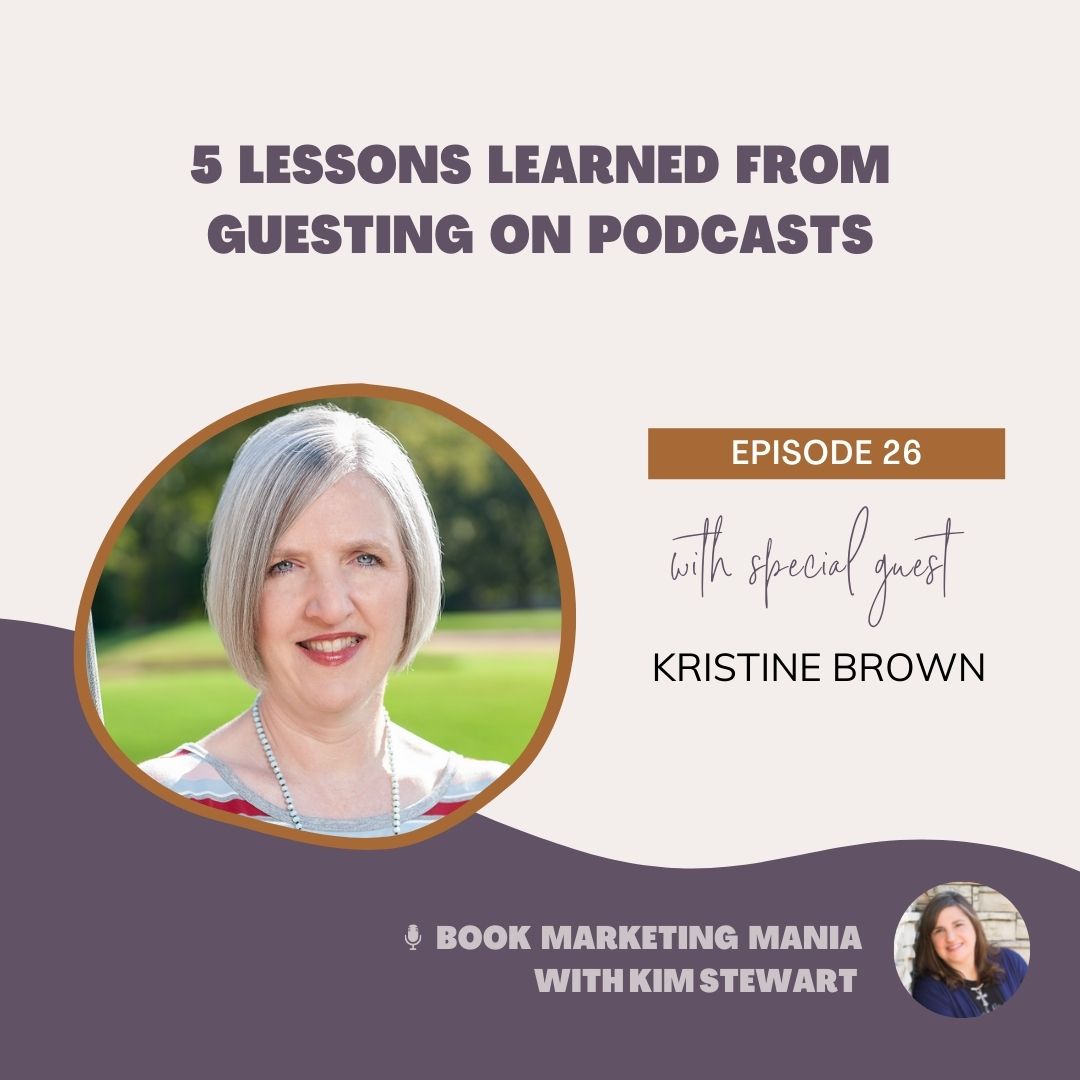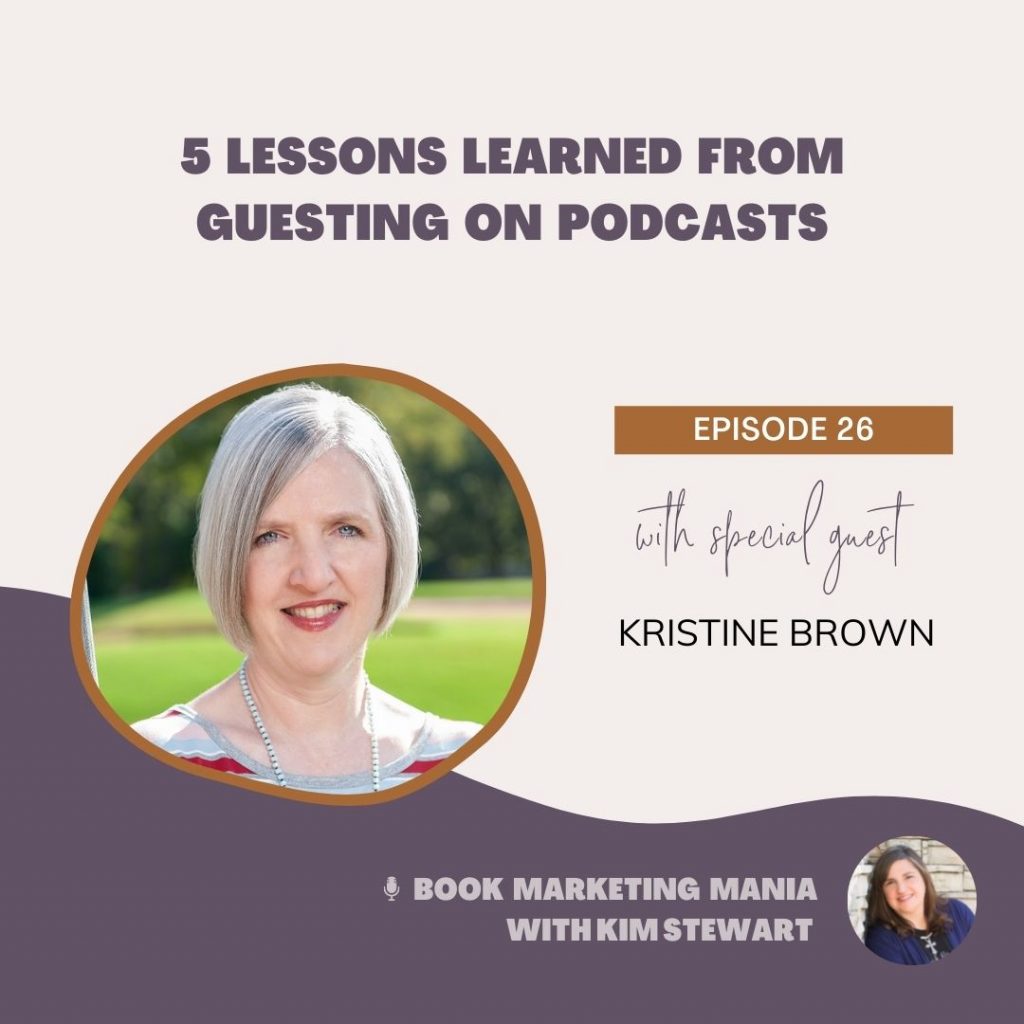 This post may contain affiliate links. Read my disclosure policy here.
If you have any questions or worries about pitching yourself like….
How do I keep track of everything?
What happens if something goes wrong with my tech?
How do I prepare for the interview?
What if I mess up or wish I would have said things differently?
How can I learn about the show and host before pitching?
How can I keep from getting overwhelmed by all that goes into podcast pitching?
Is there a magic "time" to pitch podcasts?
How will I know when my interview will air?
Do I need to send a copy of my book to hosts?
Kristine answers them all! We don't call this book marketing mania for nothing.
Kristine Brown is a ministry wife, mom, stepmom, and Mimi. A former chronic worrier, Kristine loves connecting today's woman with women of the Bible and sharing lessons learned through her website, freelance writing, and speaking to women's groups. Any given day you can find her texting her young adult kids, checking on neighbors, or searching for a new way to cook broccoli.
Resources mentioned:
Podcast Pitching 101 Mini Course
Review the podcast:
Would you consider writing a quick review to help other authors find the podcast? Just a sentence or two can help other authors discover the show, and I'd be so grateful!
Apple Podcasts app:
1. Click here and then click 'Listen on Apple podcasts' OR simply search "Book Marketing Mania" and pull up the show's main page.
2. Scroll down to "Ratings & Reviews", tap the stars to rate, and below that, click "Write a review".
Android/Desktop:
Click here to go to Podchaser, and then click "Rate Podcast".