Creating a Guestcast to Share Your Interviews with Thomas Umstattd, Jr.
Today I'm thrilled to have Thomas Umstattd, Jr. as my guest on Book Marketing Mania. Thomas is host of both the Christian Publishing Show and the Novel Marketing podcasts and I first met him at the Spark Christian Podcasting Conference in 2020. He is a wealth of book publishing, marketing and podcasting knowledge!
When I first invited Thomas onto the show, I really wanted to chat through building your author platform long before your launch, with your email list, podcasting and of course guesting on podcasts. We chat about ALL THE THINGS because you know we don't call this Book Marketing Mania for nothing.
But when Thomas talked about using a Guestcast, which is a podcast whose episodes are simply your interviews with you as a guest, I was blown away. This is so genius!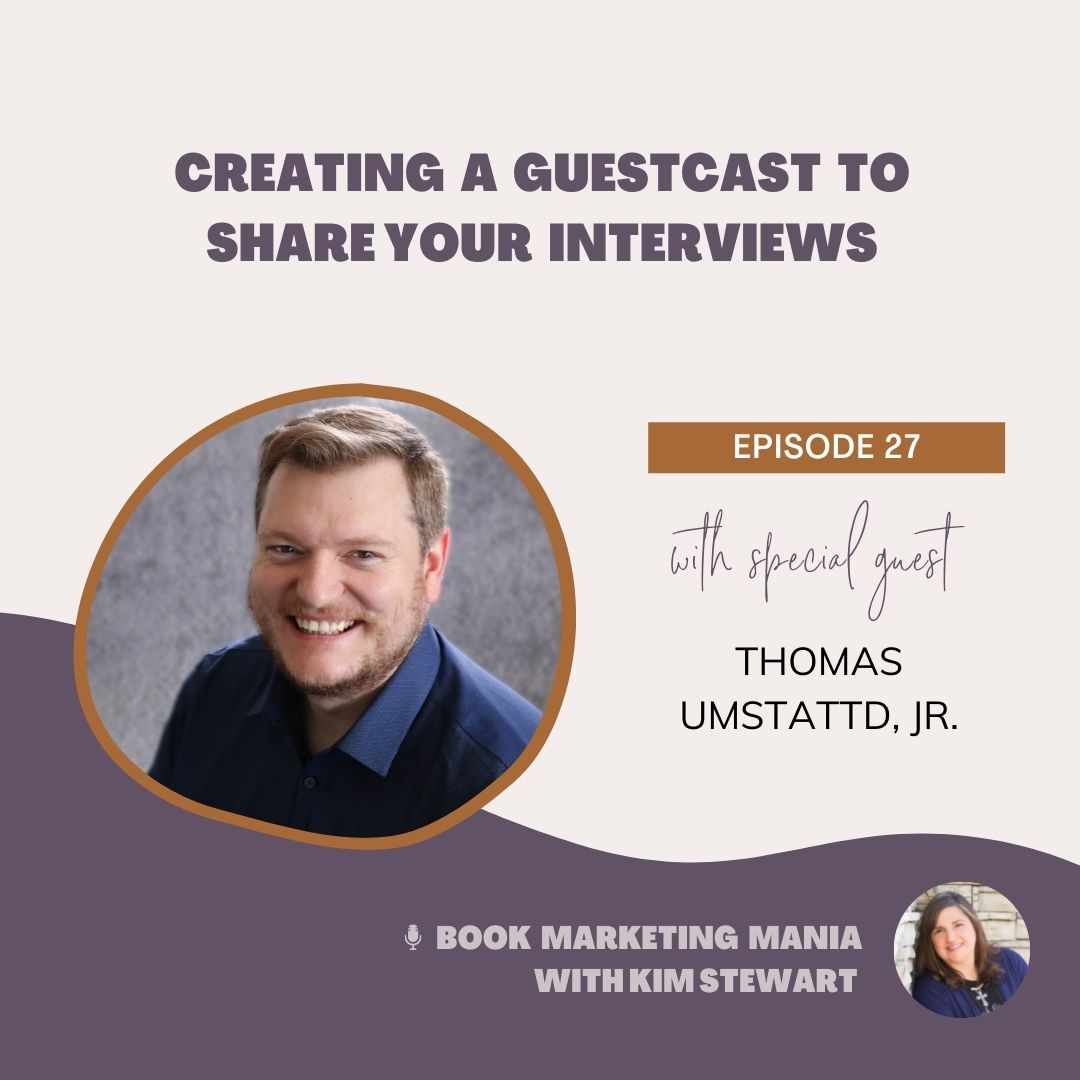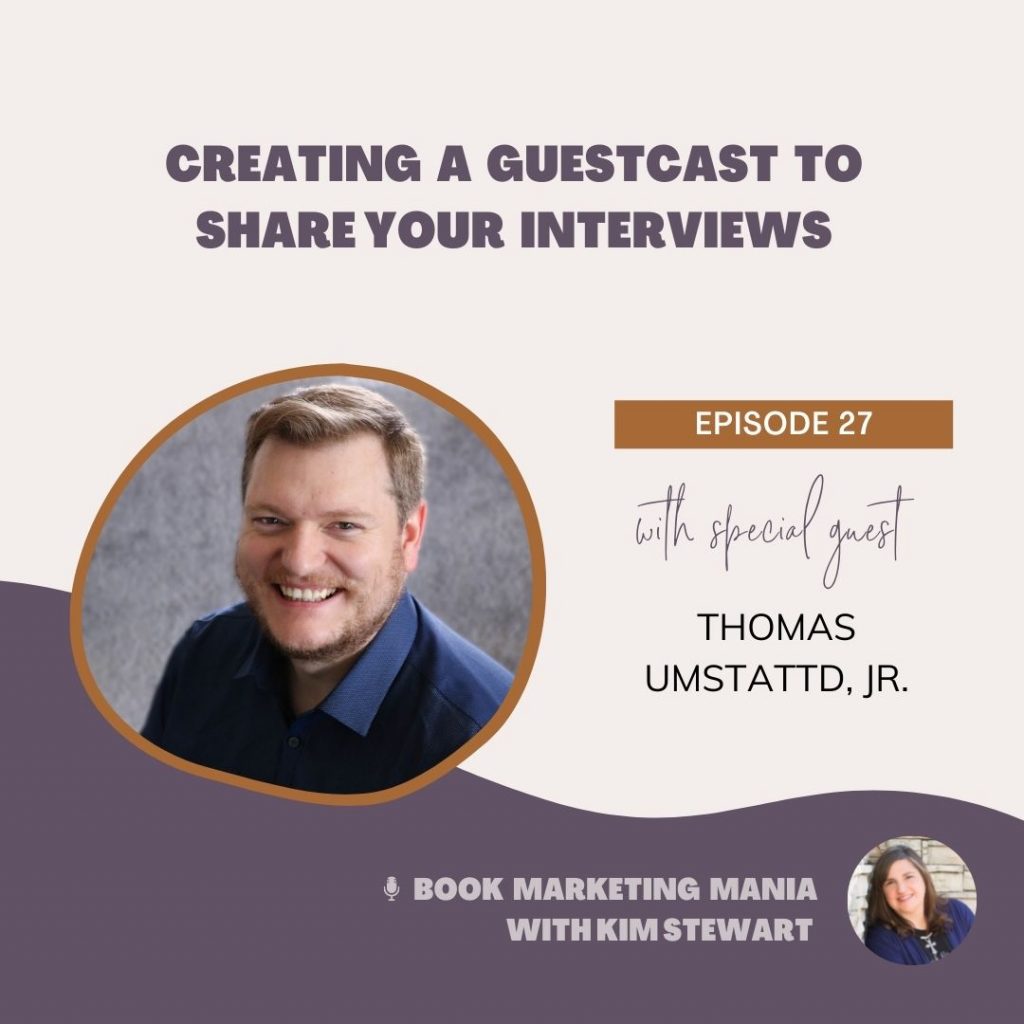 This post may contain affiliate links. Read my disclosure policy here.
Just so you know, we don't start talking about the Guestcast until 30 minutes into the interview and there is ALL kinds of good stuff before and after it that you don't want to miss, including:
Advice for authors who worry "if I start talking about my book NOW, no one will buy it when it releases LATER"
How to maximize the back of your book to build your email list and sell more books
How podcast hosts can collaborate on one episode to air and market on both shows (see below for example)
Using a Guestcast to share your own guest interviews (see Thomas' linked below)
His podcast host directory (with email addresses) for his Patreon members
& more!
Thomas Umstattd is the founder of Author Media and the host of both The Christian Publishing Show and the Novel Marketing Podcast, which is the longest running book marketing podcast in the world. Thomas helps authors build their platforms, sell more books, and change the world with writing worth talking about.
Resources mentioned:
Thomas' Guestcast: Blog | Apple Podcasts | Google Podcasts
PowerPress Tutorial Blog post with Video
Other Guestcasts I found:
Tricia Goyer
Toni-Ann Mayembe
Host Collaboration (same episode airing on both shows):
How to Launch a Book (Krystal on Thomas' podcast)
Marketing a Book with Podcasting (Thomas on Krystal's podcast)
Patreon (Podcast Host Directory)
Review the podcast:
Would you consider writing a quick review to help other authors find the podcast? Just a sentence or two can help other authors discover the show, and I'd be so grateful!
Apple Podcasts app:
1. Click here and then click 'Listen on Apple podcasts' OR simply search "Book Marketing Mania" and pull up the show's main page.
2. Scroll down to "Ratings & Reviews", tap the stars to rate, and below that, click "Write a review".
Android/Desktop:
Click here to go to Podchaser, and then click "Rate Podcast".