Delivering on the Promise of Your Podcast
So how can hosting a podcast help you connect and serve your target readers even before you have a book in hand?
That's one of the questions we're answering today with my special guest and friend, Linda Golfarb.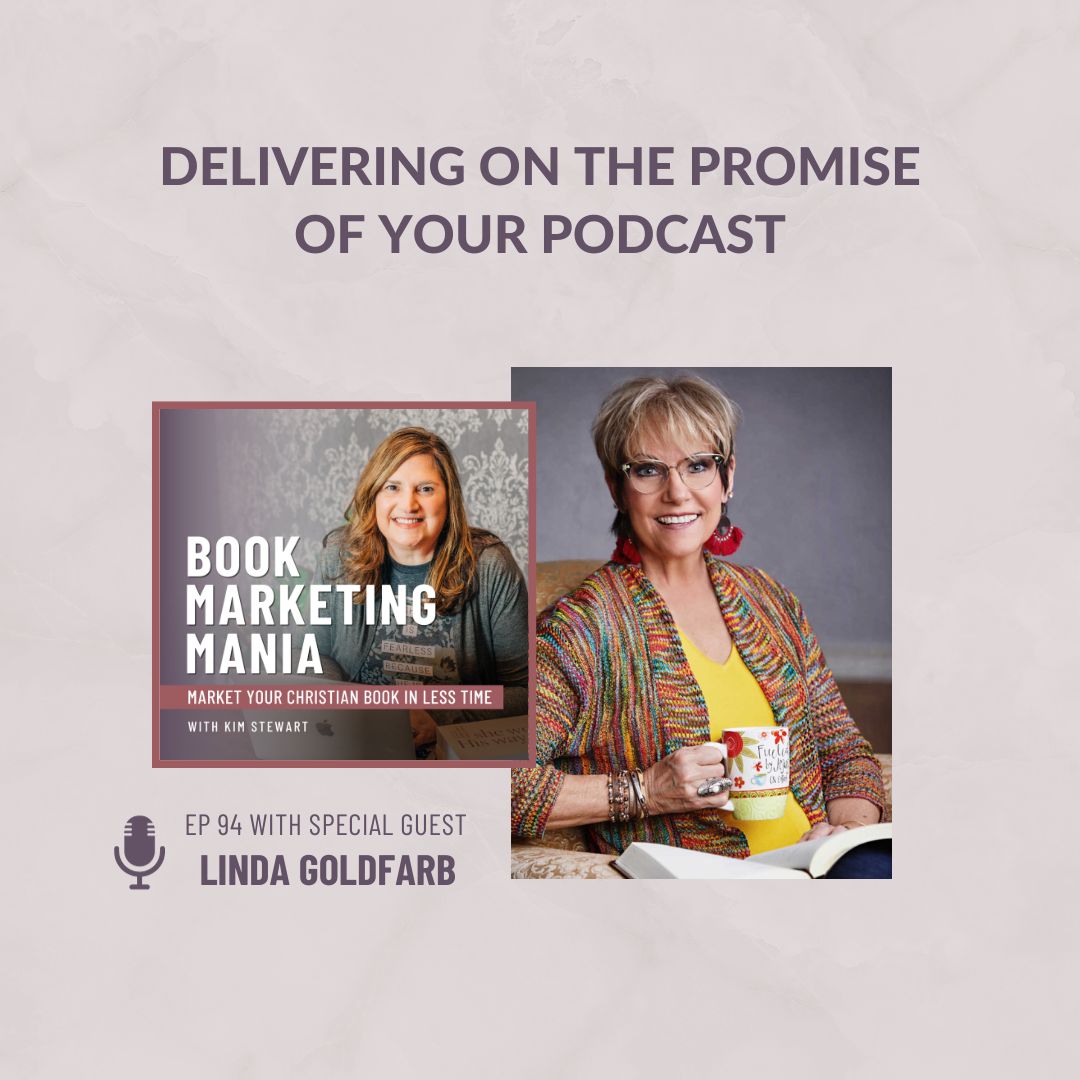 Linda and I are talking all about podcasting, determining whether hosting or guesting on podcasts is your next best marketing strategy, and if you're a podcast host, how to be consistent without it taking away from your writing time, and how important it is to have a mission statement for your show.
PREFER TO LISTEN? I GOT YOU!
Linda is an author, life coach, and podcast coach. She hosts two podcasts, the Best Writing Life podcast (a podcast of the Blue Ridge Mountains Writing conference) and her own Staying Real about Faith and Family podcast.  
I love this collaboration with Linda. I was her guest on Your Best Writing Life#144 and we talked about how writers can pitch themselves to podcasts. And now she's here to serve you on mine!
Resources mentioned:
Linda's Website
Your Best Writing Life Podcast
YBWL #144 with Kim Stewart
Facebook Group
Instagram
Spark Conference for Christian Podcasters