Know Your "Why" For Starting a Podcast
Ever thought about starting a podcast LONG BEFORE your book launch?
That's what Suzie Eller did.
She launched her Prayer Starters podcast FIVE months before her book launch and she's sharing how it's helping her to continue marketing her book long after her launch and reach a new audience she hadn't before.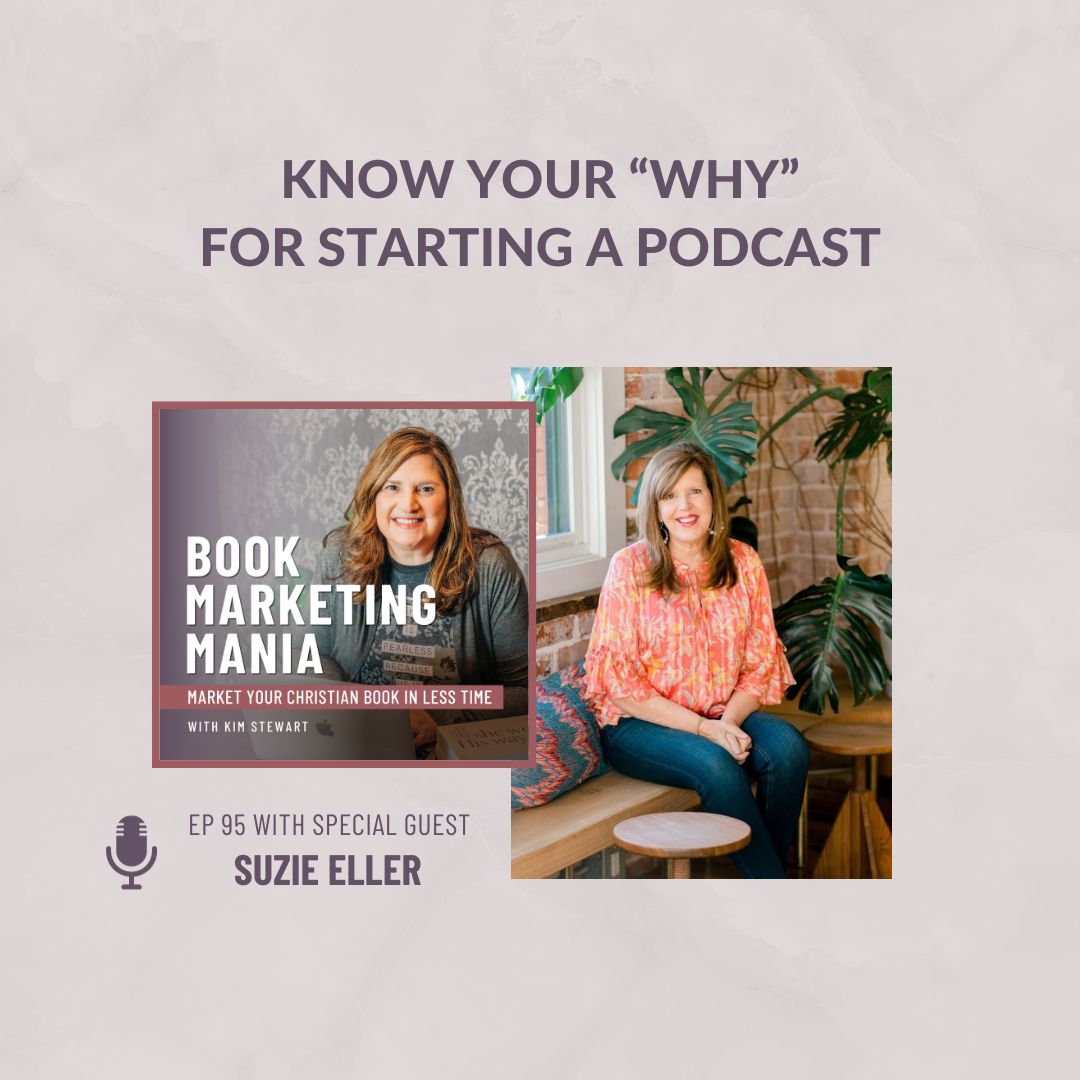 She's keeping it real and sharing about the importance of your "why", the time it takes to podcast, and how to overcome perfectionism if that is keeping you from starting your show.
PREFER TO LISTEN? I GOT YOU!

This post may contain affiliate links. Read my disclosure policy here.
I first met Suzie in person back when Proverbs 31 Ministries launched their Compel writing membership and Suzie was leading the community and she is such a joy and has such a heart for supporting writers.
In addition to Prayer Starters, Suzie also co-hosts More Than Small Talk, with Holley Gerth and Jennifer Watson).
Stay tuned for part two of our conversation when Suzie is sharing about finding the heart of your book idea, crafting your book proposal (and where she sees writers needing the most help) and building an authentic community of target readers. It's priceless!
Resources mentioned:
Suzie's Website
Prayer Starters podcast
Prayer Starters: Talking with God about Hard Times
More Than Small Talk podcast
Suzie's Instagram