Finding Joy in Marketing Your Book with Yvette Walker
Looking to market your book in new ways that bring joy to you and your readers?
Today I'm so thrilled to welcome my friend, Yvette Walker, to the podcast. Yvette is the author of the devotional, "Whispering in His Ear: A Month of Joyful Conversations with God" and host of the Positively Joy podcast.
I discovered Yvette's podcast last year and was so happy to meet her in person at the Spark conference in 2021 and get to hug her neck again last month at Spark 2022. Yvette celebrated her 100th episode a while back and also spoke at Podcast Movement, earlier this month.
God has her doing big things and she always does them with lots of joy in her heart for serving others!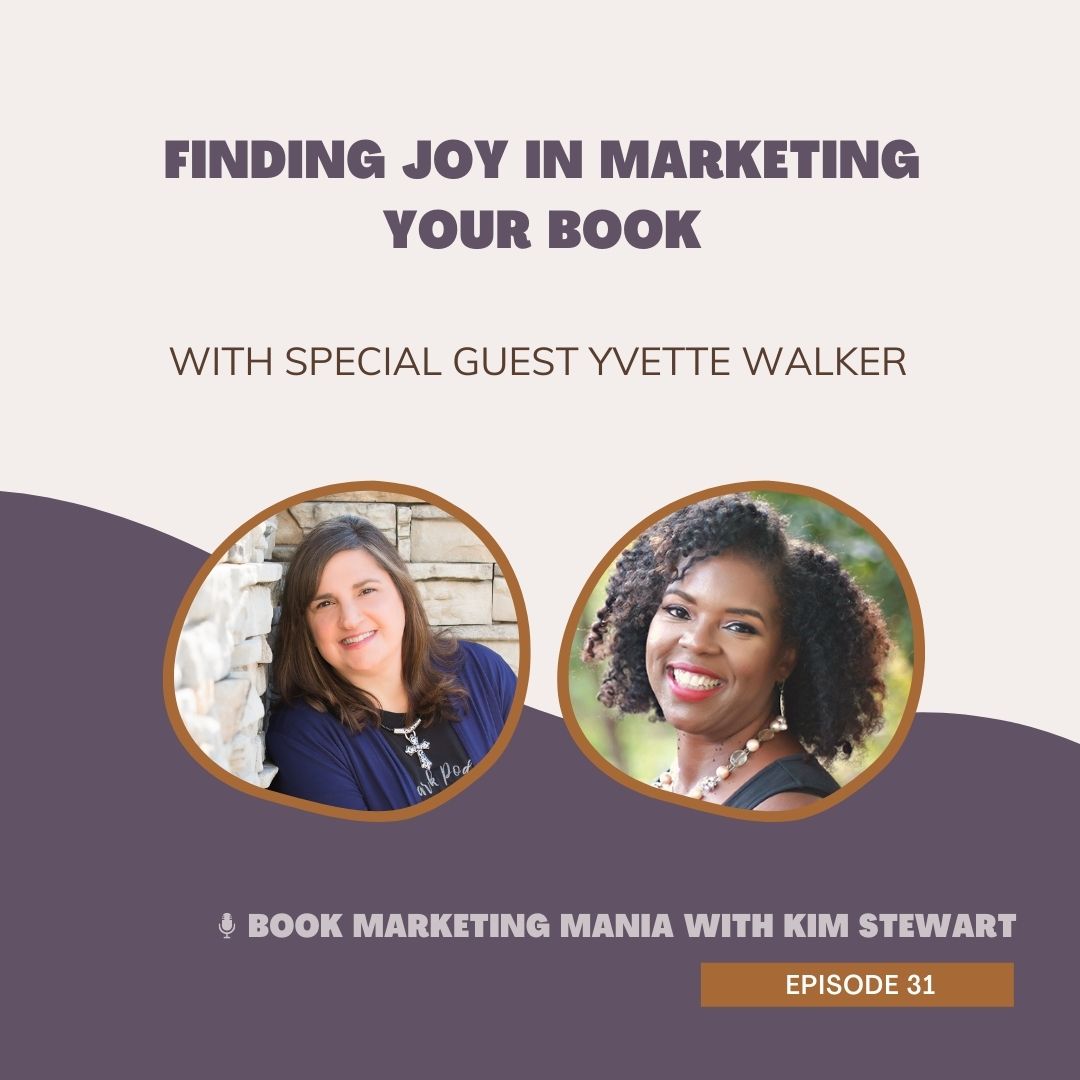 This post may contain affiliate links. Read my disclosure policy here.
On the show we talk about:
being open to times when God reroutes us to be closer to Him
creative things Yvette is doing to meet new readers and market her message with joy
collaborating with others through podcasting, Instagram LIVE and the Clubhouse app
tips on pitching yourself as a guest on her podcast and others
Yvette's experience using Podmatch, a service for finding guests for your show and shows for you to guest on
and more…because we don't call this Book Marketing Mania for nothing
Resources mentioned:
Whispering in His Ear: A Month of Joyful Conversations with God
Yvette's Bigger Better Book Club
Review the podcast:
Would you consider writing a quick review to help other authors find the podcast? Just a sentence or two can help other authors discover the show, and I'd be so grateful!
Apple Podcasts app:
1. Click here and then click 'Listen on Apple podcasts' OR simply search "Book Marketing Mania" and pull up the show's main page.
2. Scroll down to "Ratings & Reviews", tap the stars to rate, and below that, click "Write a review".
Android/Desktop:
Click here to go to Podchaser, and then click "Rate Podcast".