Marketing A Book When You're Made Like Martha with Katie Reid
My guest this week on the Book Marketing Mania podcast is my sweet friend, Katie Reid, author of Made Like Martha: Good News for the Woman Who Gets Things Done.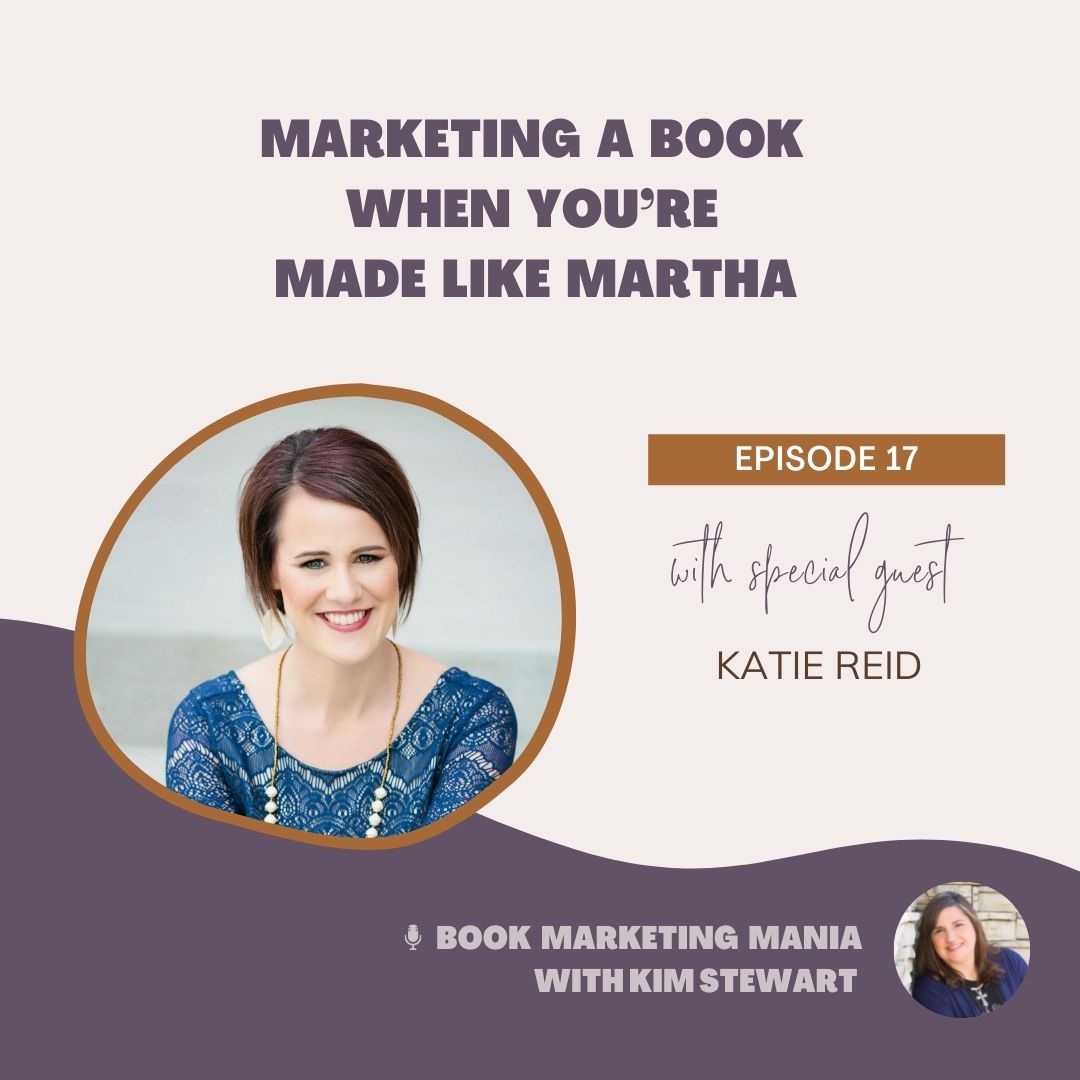 In this episode, Katie shares:
How she approached her book launch with a Martha mindset
Her tips on planning your book marketing long before you think you need to (even if traditionally published)
How hosting a podcast can allow you to keep sharing about your book (without always 'talking about the book')
Her tips on podcast pitching (from a host's perspective) even before your book is ready
How her ministry to business mindset helps her make money to "do" even more book marketing
Katie M. Reid is the author of Made Like Martha and A Very Bavarian Christmas. She is the co-host of The Martha + Mary Show podcast, and a singer/songwriter. She has published articles on Focus on the Family, MOPS, HuffPost, TODAY's Parenting Blog, and YouVersion. Katie inspires others to live out their God-given purpose with tenacity and grace, as they stand on truth and walk in freedom. She lives in the middle of Michigan with her handsome hubby and five lively children and is a fan of musicals and cut-to-the-chase conversations over tea.
Resources mentioned:
Made Like Martha: Good News for the Woman Who Gets Things Done
Luke 10:38-42 (meet Martha)
Ministry to Business Guide (90+ pages to help you get paid for what you're passionate about)
Ep 9: Podcasting to Build Your Audience and Share Your Message with Misty Phillip
Ep 14: Earn Book Marketing Money by Selling Digital Products with Becky Kopitzke
9 Ways Guesting on Podcasts Helps Grow Your Author Platform (PDF)
Podcast Pitching 101 Mini Course for Authors
Review the podcast:
Would you consider writing a quick review to help other authors find the podcast? Just a sentence or two can help other authors discover the show, and I'd be so grateful!
Apple Podcasts app:
1. Click here and then click 'Listen on Apple podcasts' OR simply search "Book Marketing Mania" and pull up the show's main page.
2. Scroll down to "Ratings & Reviews", tap the stars to rate, and below that, click "Write a review".
Android/Desktop:
Click here to go to Podchaser, and then click "Rate Podcast".