Stop the Comparison When Marketing Your Books with Shannon Popkin
It's so easy to make comparisons when marketing our books.
"She's" selling more books.
"She" has a bigger launch team.
"She's" getting a lot more likes on her Instagram posts.
… and on and on it goes.
Today I'm thrilled to have Shannon Popkin as my guest on Book Marketing Mania. Shannon is the author of Comparison Girl: Lessons from Jesus on Me-Free Living in a Measure-Up World.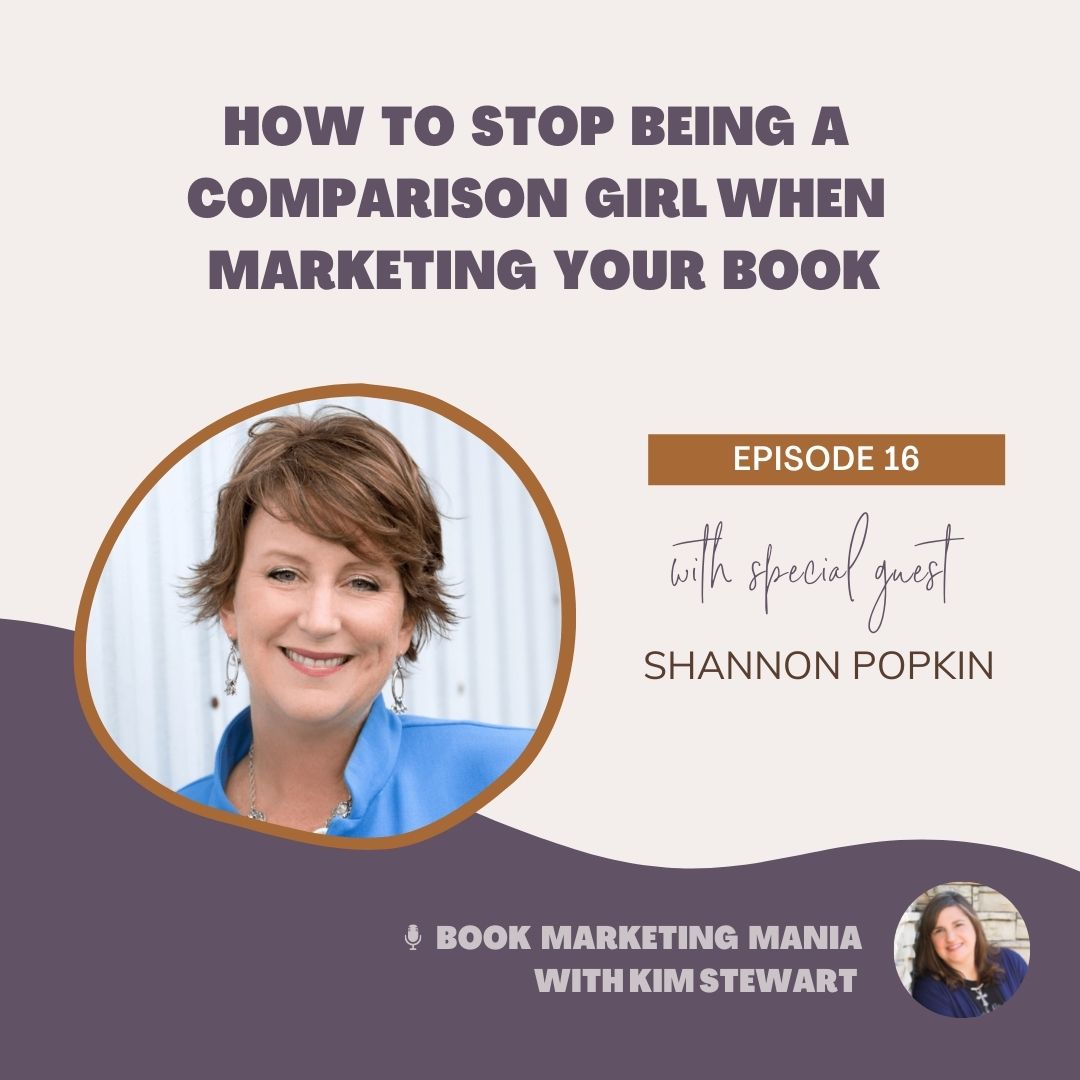 In this episode, Shannon shares:
What it means to build a platform that elevates Jesus
What "me-free" living looks like in a "measure-up" world
How to stop putting value statements on our differences (and what to do instead)
What it was like launching a book with the world shut down
Unique things she has done with her launch teams to cheer on participation
Why she started her new podcast and her hopes for it
From the platform and page, Shannon Popkin invites women to drink deeply of God's story, and live like it's true. Shannon's books include Comparison Girl and Control Girl, and she's the host of the Live Like It's True podcast. She has been featured on FamilyLife Today, Revive Our Hearts, and Proverbs 31. Shannon is happy to be sharing life with Ken, who makes her laugh every day. Together, they have the joy of watching their three young-adult kids become the amazing people God created them to be.
Connect with Shannon:
Resources mentioned:
Comparison Girl: Lessons from Jesus on Me-Free Living in a Measure-Up World
Influence: Building a Platform that Elevates Jesus
Review the podcast:
Would you consider writing a quick review to help other authors find the podcast? Just a sentence or two can help other authors discover the show, and I'd be so grateful!
Apple Podcasts app:
1. Click here and then click 'Listen on Apple podcasts' OR simply search "Book Marketing Mania" and pull up the show's main page.
2. Scroll down to "Ratings & Reviews", tap the stars to rate, and below that, click "Write a review".
Android/Desktop:
Click here to go to Podchaser, and then click "Rate Podcast".