4 Things Agents Look For in Your Book Proposal with Barb Roose
Hey authors, if you are hoping to partner with a traditional publisher, you will most likely need a literary agent to represent you. They have relationships with acquiring editors and know exactly what types of books publishers are looking for today. They will be your biggest advocate in contract negotiations, and your biggest cheerleader throughout the publishing process.
Today on the Book Marketing Mania podcast, I'm interviewing Barb Roose, publishing agent at Books and Such, and the nonfiction author of eight books and Bible studies. I couldn't wait to dig in and talk about what agents are looking for, and how important it is to show that you are already connecting with your target readers when writing your book proposal.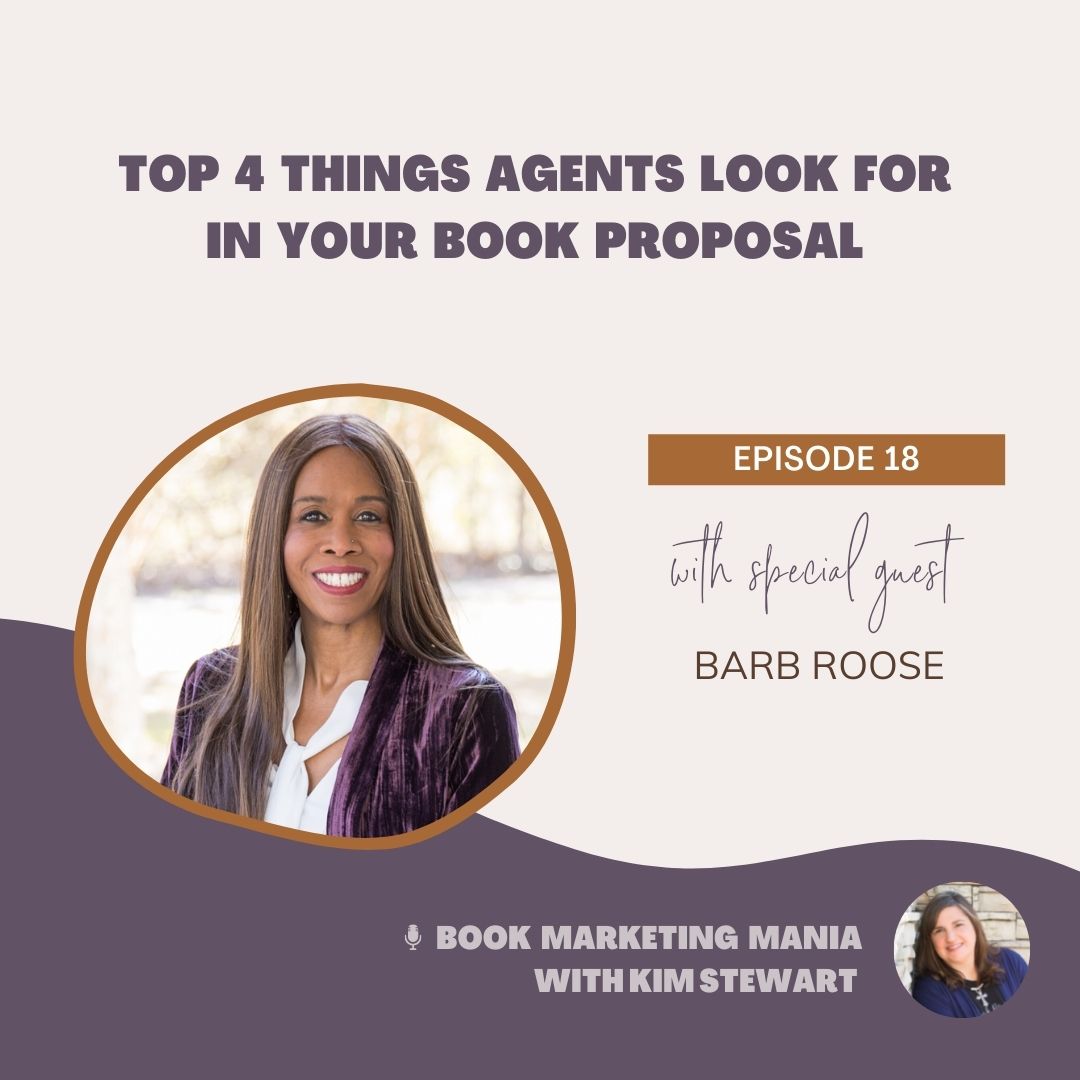 In this episode, Barb is sharing:
The advantages of having a literary agent if you want to traditionally publish your book
The top four features that agents look for in a book proposal
Ways to share that you are already connecting with your target readers
Tips for preparing for an agent/publisher appointment at a writing conference to ease your anxiety
Her author-to-author tips to help you keep going when the going gets tough
Barb Roose is a literary agent with Book & Such Literary Management representing non-fiction and adult fiction exclusively to Christian publishers. She loves partnering with authors to achieve their publishing career goals. With experience as an author, award-winning pharmaceutical sales representative and executive leader in the megachurch environment, Barb embraces the challenges and opportunities that agenting in Christian publishing offers. She is the proud mother of three adult children and whenever possible, Barb prefers to eat dessert first.
Barb's Website | Instagram | Facebook
Resources mentioned:
Books and Such (submit your book idea)
Breakthrough: Finding Freedom in Christ (a study of Galatians) by Barb Roose
I'm Waiting, God: Finding Blessing in God's Delays by Barb Roose
Review the podcast:
Would you consider writing a quick review to help other authors find the podcast? Just a sentence or two can help other authors discover the show, and I'd be so grateful!
Apple Podcasts app:
1. Click here and then click 'Listen on Apple podcasts' OR simply search "Book Marketing Mania" and pull up the show's main page.
2. Scroll down to "Ratings & Reviews", tap the stars to rate, and below that, click "Write a review".
Android/Desktop:
Click here to go to Podchaser, and then click "Rate Podcast".