Using YouTube to Attract and Serve Your Target Readers
Curious about how YouTube can help you attract and serve your target readers?
How about repurposing your podcast episodes or blog posts into video?
Today my guest is my friend Alison Simmons, Video Content Marketer & Strategist, who helps authors and entrepreneurs use their expertise and personality to reach their target audience on video.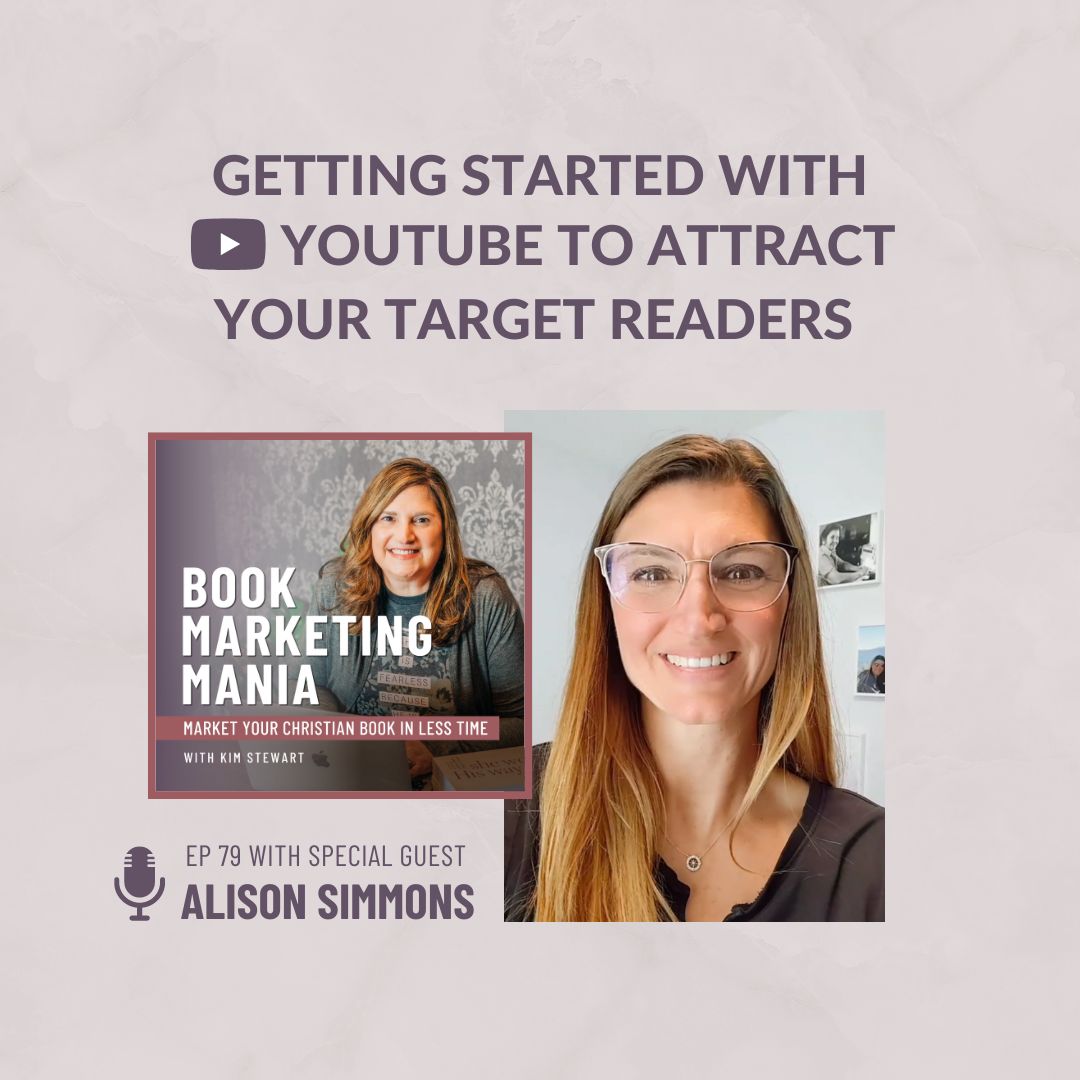 Alison is sharing creative ideas for author videos, how to get started, how long it really takes to produce videos and more!
P.S. Check out graceoverperfectionpodcast for some creative Bible study video ideas. 🙂
PREFER TO LISTEN? I GOT YOU!

This post may contain affiliate links. Read my disclosure policy here.
Resources mentioned:
Busy Entrepreneur's Guide to YouTube