Using LinkedIn to Grow Your Author Platform
As an author, there are many different social platforms to build your platform to reach new readers. LinkedIn seems to be talked about a lot lately and not just for looking for jobs, but to make connections with your target readers, other authors, publishers and the media.
Today on the Book Marketing Mania podcast, my guest is Heather Heuman, author of The Golden Rules of Social Media Marketing and host of the Business, Jesus and Sweet Tea podcast. She's sharing how authors can use LinkedIn to make connections and grow their platforms.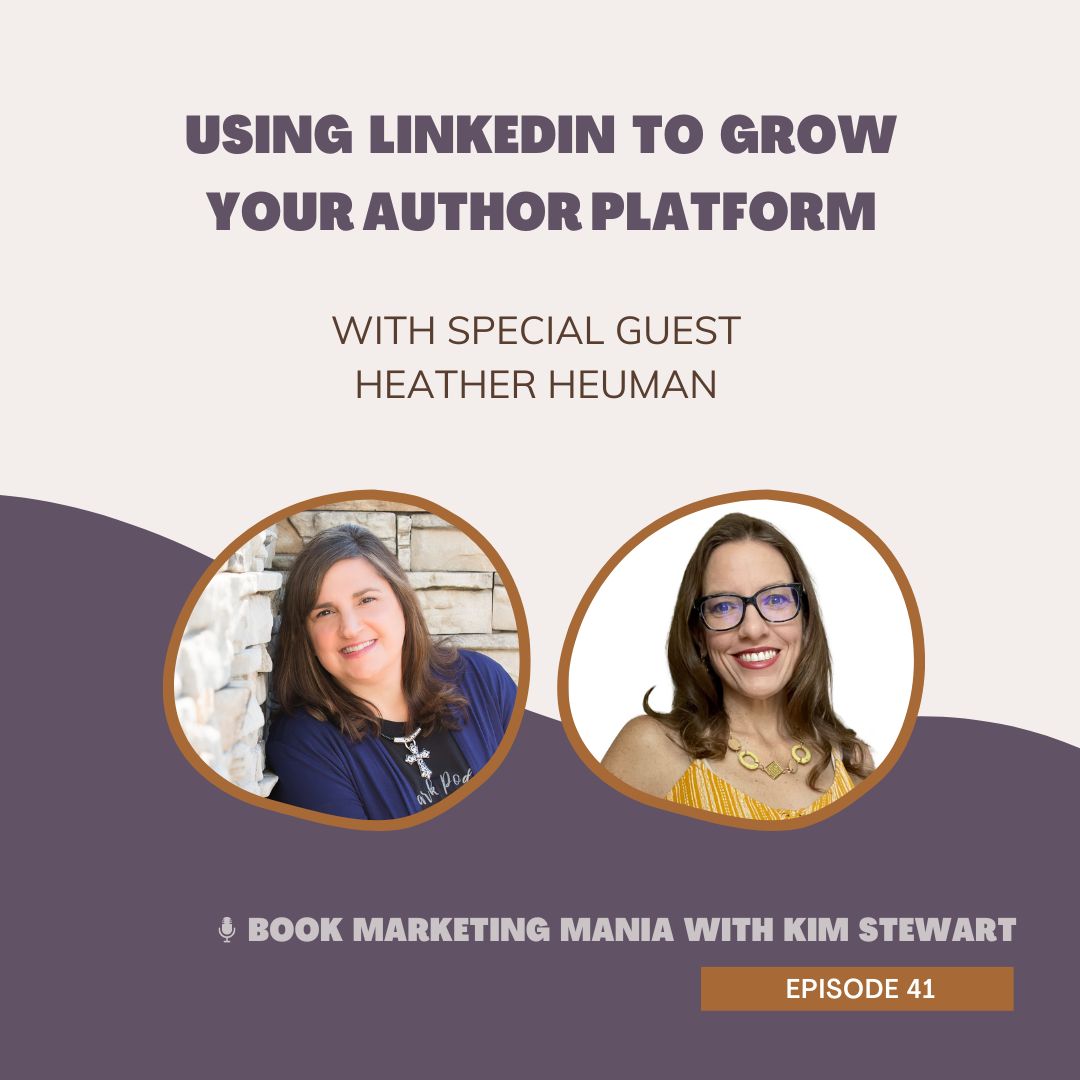 This post may contain affiliate links. Read my disclosure policy here.
On the show we talk about:
How to showcase your book in your LinkedIn profile
How authors can make genuine connections with target readers, publishers, media, and event coordinators on LinkedIn
Content that's currently working on LinkedIn (spoiler it's video)
What stands out to her in a podcast guest pitch

and more…because we don't call this Book Marketing Mania for nothing
Resources mentioned:
The Golden Rules of Social Media Marketing
Business, Jesus, Sweet Tea podcast
Heather's Website
Heather's Facebook Group
Heather's LinkedIn
Heather Heuman is a social media strategist, international keynote speaker and author of The Golden Rules of Social Media Marketing, Heather has 22 years experience in sales, social media and business. Identified as a 2019 Top Business Influencer, Heather has worked with Chick-fil-A as well as hundreds of business CEOs and leaders. She enjoys life with her husband of nearly 20 years, being a mom to 3 awesome teens and host of the Business, Jesus, Sweet Tea podcast.
Review the podcast:
Would you consider writing a quick review to help other authors find the podcast? Just a sentence or two can help other authors discover the show, and I'd be so grateful!
Apple Podcasts app:
1. Click here and then click 'Listen on Apple podcasts' OR simply search "Book Marketing Mania" and pull up the show's main page.
2. Scroll down to "Ratings & Reviews", tap the stars to rate, and below that, click "Write a review".
Android/Desktop:
Click here to go to Podchaser, and then click "Rate Podcast".