5 Ways to Be Generous to Fellow Authors with Kent Sanders
As writers we are called to share our words to encourage others. That means not only being generous with our own readers, but extending that towards our fellow authors too.
I'm so thrilled to welcome my friend, Kent Sanders, author of The Artist's Suitcase: 26 Essentials for the Creative Journey, and host of the Daily Writer podcast, as my guest on Book Marketing Mania.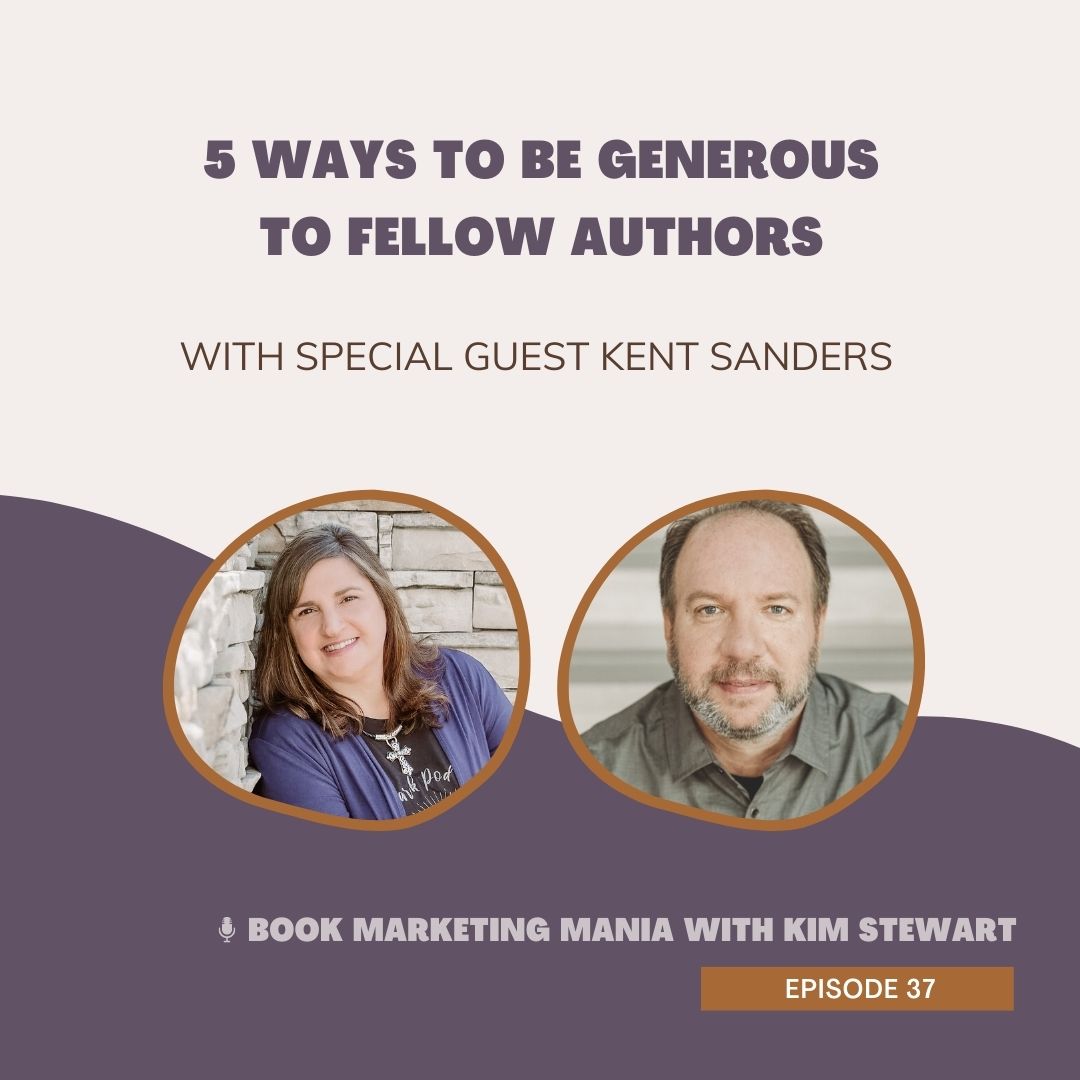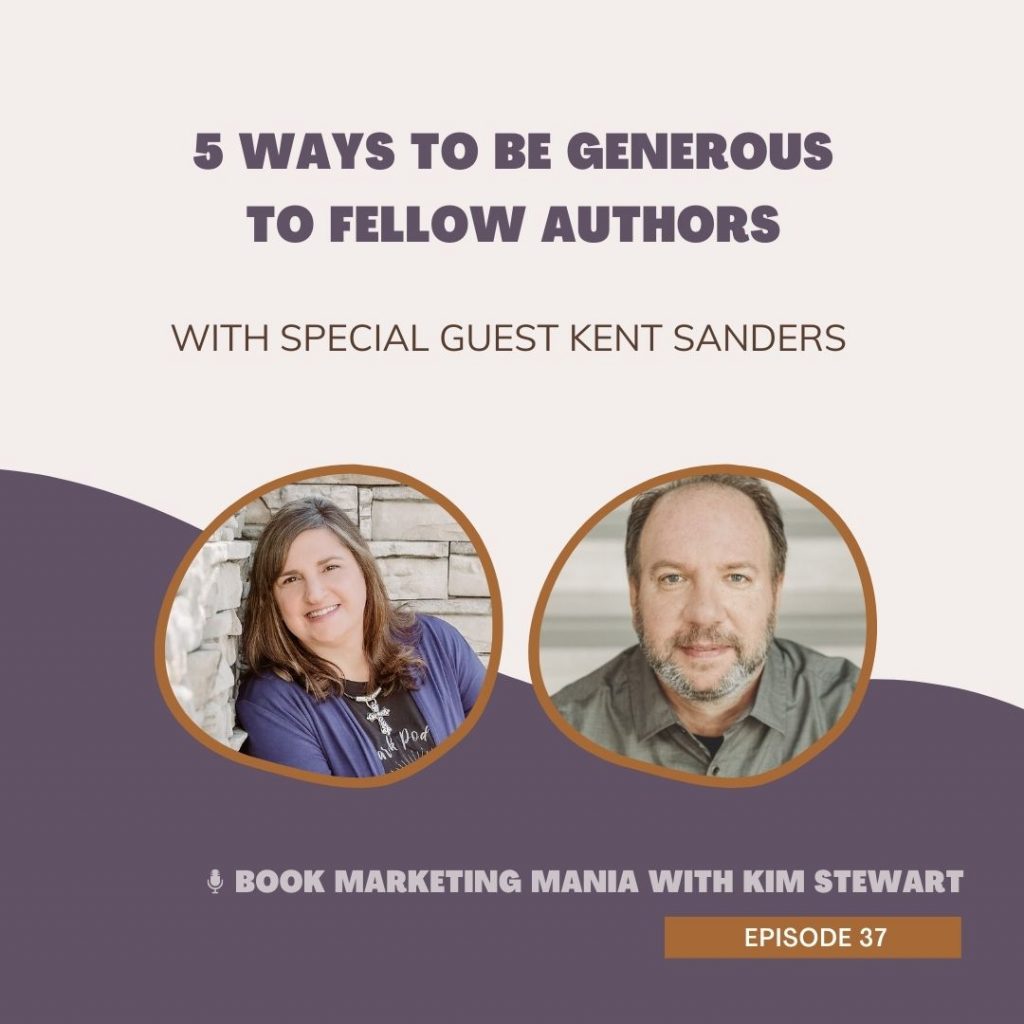 This post may contain affiliate links. Read my disclosure policy here.
On the show we talk about:
5 ways to be generous to our author peers
His next two books releasing this fall (one self-published inspired by his podcast, and one on Elvis' faith with Thomas Nelson)
Why he credits his podcast for all good things that have happened in his business
His Daily Writer membership club
and more…because we don't call this Book Marketing Mania for nothing
Resources mentioned:
The Artist's Suitcase: 26 Essentials for the Creative Journey
Daily Writer podcast
Daily Writer Membership Club
Daily Writer book (releasing 11/1/2022)
The Faith of Elvis (releasing 10/4/22)
Kent's Website
Kent's Instagram
Kent's Facebook
Kent's Linkedin
Review the podcast:
Would you consider writing a quick review to help other authors find the podcast? Just a sentence or two can help other authors discover the show, and I'd be so grateful!
Apple Podcasts app:
1. Click here and then click 'Listen on Apple podcasts' OR simply search "Book Marketing Mania" and pull up the show's main page.
2. Scroll down to "Ratings & Reviews", tap the stars to rate, and below that, click "Write a review".
Android/Desktop:
Click here to go to Podchaser, and then click "Rate Podcast".