12 of My Favorite Podcasts for #InternationalPodcastDay2021
Today, September 30, is International Podcast Day, to celebrate the power of podcasts! It's a great day to connect with fellow podcasters and to show your support for your favorite shows by leaving a review and sharing their episodes with your friends and followers.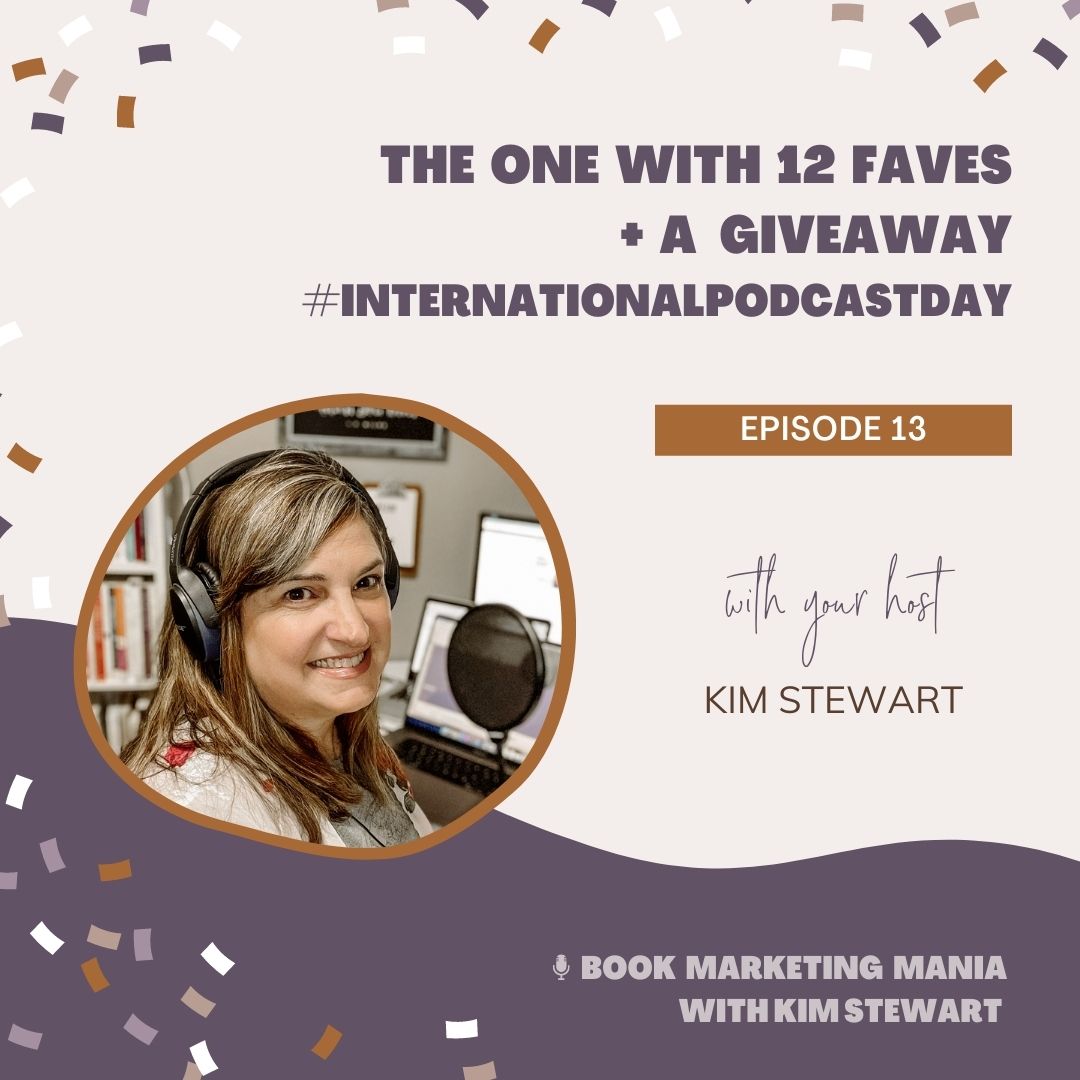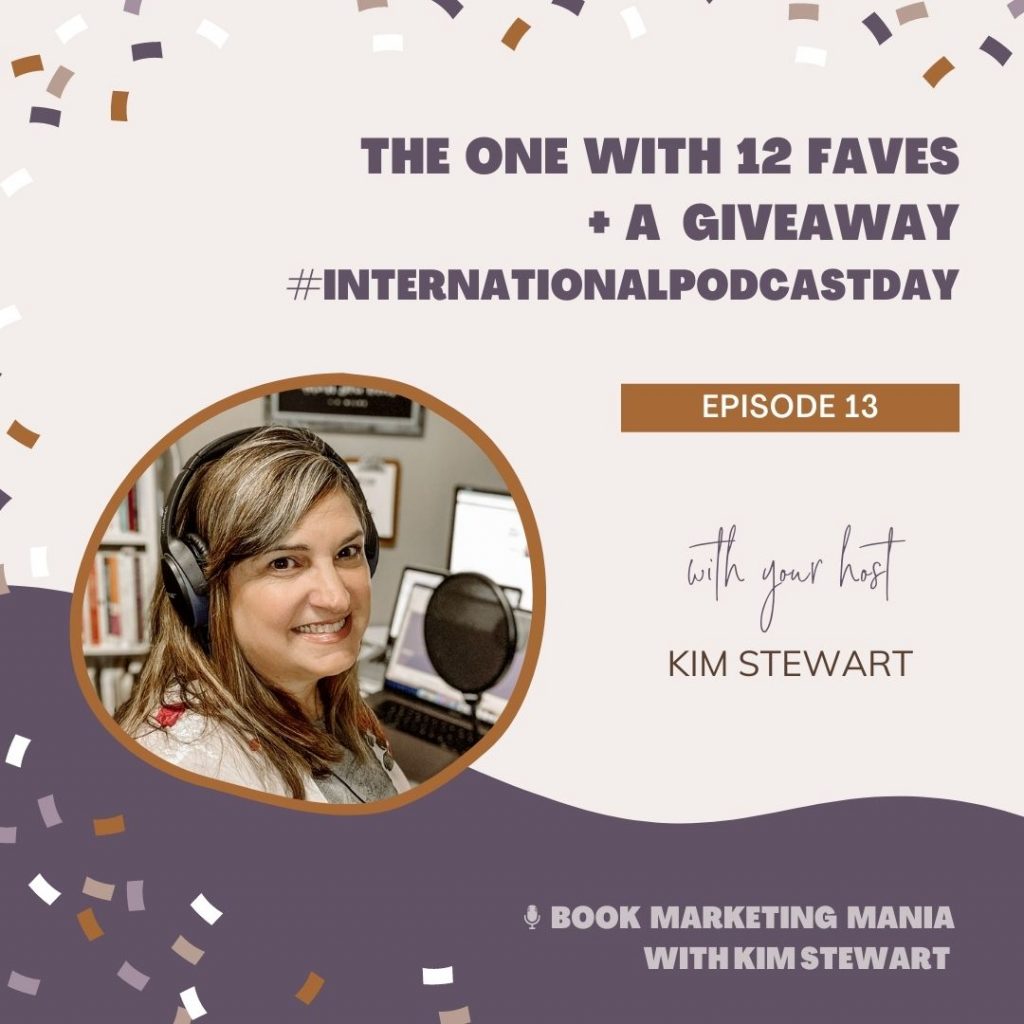 This post may contain affiliate links. Read my disclosure policy here.
On Book Marketing Mania today, I'm sharing 12 of my favorite podcasts to listen to (plus my favorite episode), a shoutout to the Spark Network of Christian podcasts, plus my giveaway happening this week on Instagram.
There are WAY MORE than 12 podcasts that I wanted to include, shows that have invited me to be a guest, guests on the show who host podcasts, others I've met at the first two Spark Christian Podcasting conferences, and so many new shows on the block.
So stay tuned as I have more episodes like this coming soon. The podcast love is real!
12 of My Favorite Podcasts
1. Raising Mentally Healthy Kids with Michelle Nietert
Favorite episode: #1 Mentally healthy kids are raised by mentally healthy parents
2. More Than Small Talk with Suzie Eller, Holley Gerth, and Jennifer Watson
Favorite episode: #114 You are Qualified
3. The Love Offering with Rachael Adams
Favorite episode: Love Large with the Little You Have with Julie Sunne
4. Radical Radiance with Rebecca George
Favorite episode: #19 You're God-sized Dream with Holley Gerth
5. Friends of a Feather with Wren Robbins
Favorite episode: #54 Your Story Can Be Bigger with Megan Benson
6. I Choose My Best Life with Saundra Dalton Smith 
Favorite episode: #60 Choosing Boundaries with Courtnaye Richard
7. Christian Publishing Show with Thomas Umstattd, Jr.
Favorite episode: #75 Overcome Fear and Comparison with Kate Montaung and Shannon Popkin
8. Nothing But the Words with Candice L. Davis
Favorite episode: #56 Promote This Book Before You Write Your Next One
9. The Proffitt Podcast with Krystal Proffitt
Favorite episode: #139 Marketing a Book with Podcasting with Thomas Umstattd, Jr.
10. The Boy Mom with Monica Swanson
Favorite episode: #117 What a Teenage Boy Needs Most from his Mom
11. Gems of Motherhood with Sharon Kon 
Favorite episode: #50 Leaving a Legacy That Will Outlive You with Chrystal Evans Hurst and Karris Fariss
12. Social Media for Mompreneurs with Allison Scholes
Favorite episode: #111 Sharing Your Brand Story with Michelle Knight 
There are currently 40 amazing Christian podcasts in the Spark Media Network that founder Misty Phillip created, and I'm so thankful to be a part, and to the many podcast hosts that shared wisdom and encouragement with me. I wouldn't be hosting this podcast without them!
Check out Misty's list of these amazing Christian podcasters here on Podchaser. It's also a great place to leave a review. 🙂
I hope you like this short and super sweet podcast episode and you'll take time to check out these podcasts out as I know you will love them!
Review the podcast:
Would you consider writing a quick review to help other authors find the podcast? Just a sentence or two can help other authors discover the show, and I'd be so grateful!
Apple Podcasts app:
1. Click here and then click 'Listen on Apple podcasts' OR simply search "Book Marketing Mania" and pull up the show's main page.
2. Scroll down to "Ratings & Reviews", tap the stars to rate, and below that, click "Write a review".
Android/Desktop:
Click here to go to Podchaser, and then click "Rate Podcast".