The Tension of Time in a Book Launch
When launching a book it can be overwhelming to look at all the things that need to be done. Where in the world will we find the time?
My guest this week is my friend Rebecca George, host of the popular Radical Radiance podcast, and author of Do the Thing: Gospel-Centered Goals, Gumption, and Grace for the Go-Getter Girl.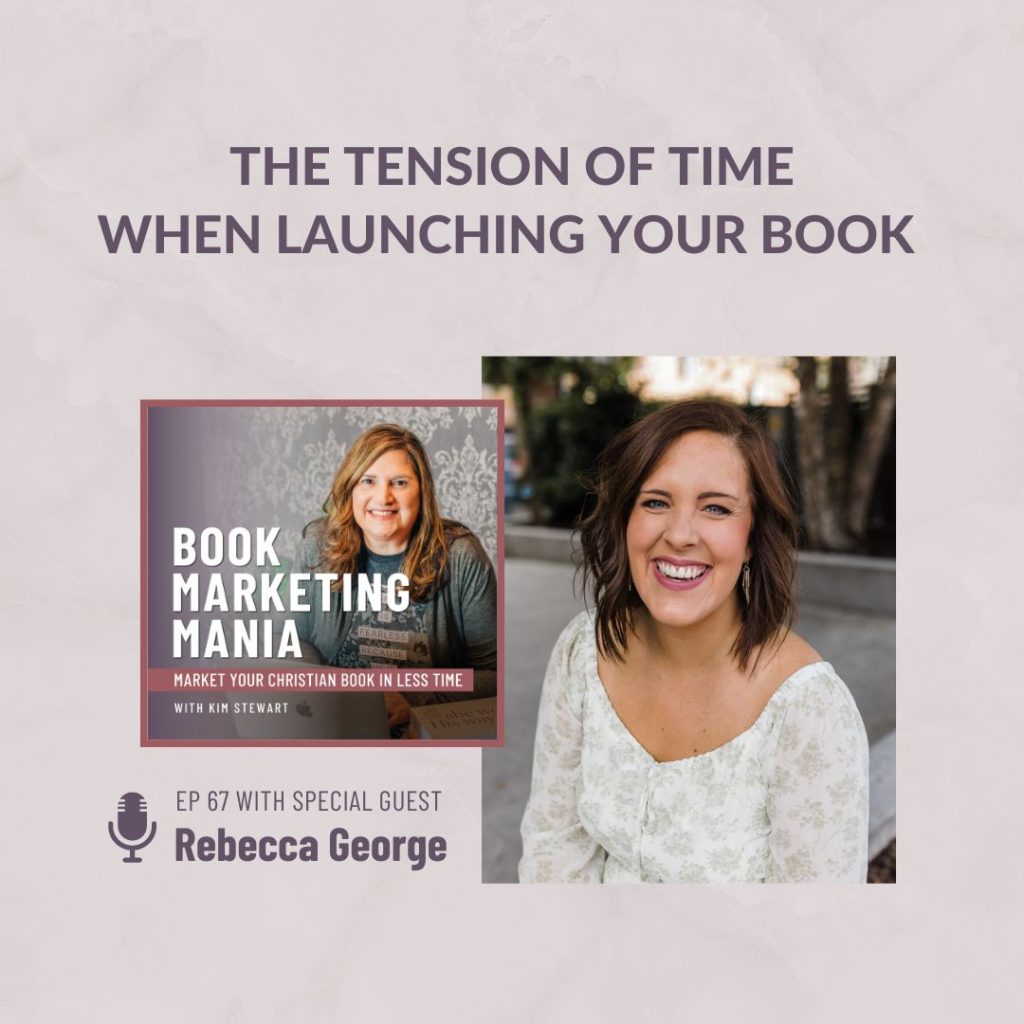 We talk about the tension of time and capacity, how to prioritize time for marketing our books, how to discover your own unique voice as an author, and a super fun way of collaborating with other authors to create an enticing preorder gift.

This post may contain affiliate links. Read my disclosure policy here.
"So I think there can be this tension that we hold of being frustrated with all the things that we feel that we have to do as authors and also, I want to be faithful to the call that God's put on my life as as a writer and as a speaker and launching this book."
"There's a lot to do and we can either be frustrated by that, or we can realize God has called me to this work in this unique time in the history of publishing.
I can see frustration in that or I can be faithful to the opportunities he's placed before me and really take a look at my time, how I'm spending it, what might need to change, how might I need to be intentional more than ever before?" 
"What do I need to change in order to craft my schedule and my time in such a way that I'm able to keep a sustainable pace?"
Resources mentioned:
Do the Thing: Gospel-Centered Goals, Gumption, and Grace for the Go-Getter Girl by Rebecca George
Don't miss part 2 with Rebecca: