Let's Simplify Book Marketing
Welcome to the Book Marketing Mania podcast!
I know for some of you "marketing" feels sleazy because you're thinking of marketing yourself, not your message, and that doesn't feel good at all.
Or maybe you're thinking, as long as someone else does it for me, I'm fine with marketing.
Or maybe you're thinking, it was too much work to write the book, I don't have the time or energy for all the things marketing now.
Am I right?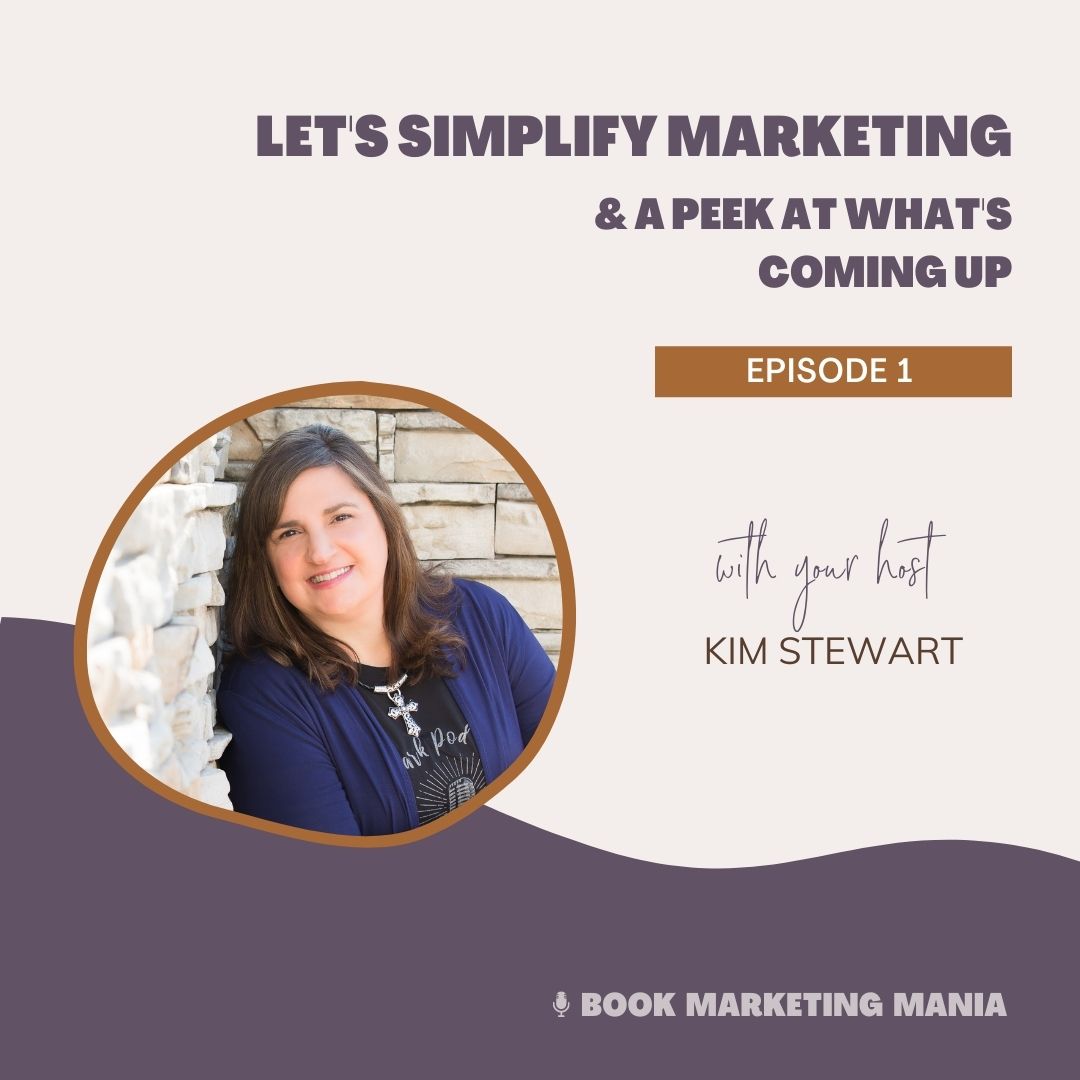 This post may contain affiliate links. Read my disclosure policy here.
On today's episode, let's simplify marketing. Let's make it doable, and even better, fun!
Plus you'll get a sneak peek at what to expect as we kick off the show.
Resources mentioned:
Prioritizing and Taking Action on Your Book Marketing Ideas with Christa Hutchins [Episode 2]
Made to Crave by Lysa TerKeurst
Nothing but the Words podcast with Candice L. Davis
The Enneagram and Book Marketing with Amy Wicks [Episode 7]
Let's connect on Instagram (@kimstewinspired)!
Review the podcast:
Would you consider writing a quick review to help other authors find the podcast? Just a sentence or two can help other authors discover the show, and I'd be so grateful!
Apple Podcasts app:
1. Click here and then click 'Listen on Apple podcasts' OR simply search "Book Marketing Mania" and pull up the show's main page.
2. Scroll down to "Ratings & Reviews", tap the stars to rate, and below that, click "Write a review".
Android/Desktop:
Click here to go to Podchaser, and then click "Rate Podcast".