Want to guest on podcasts but don't know where to start?
You know your target readers are listening to podcasts, but the thought of pitching yourself to be a guest can be a little overwhelming, right?
Well, stress no more. I have just what you need to get started.
Introducing
Podcast Pitching 101 for Authors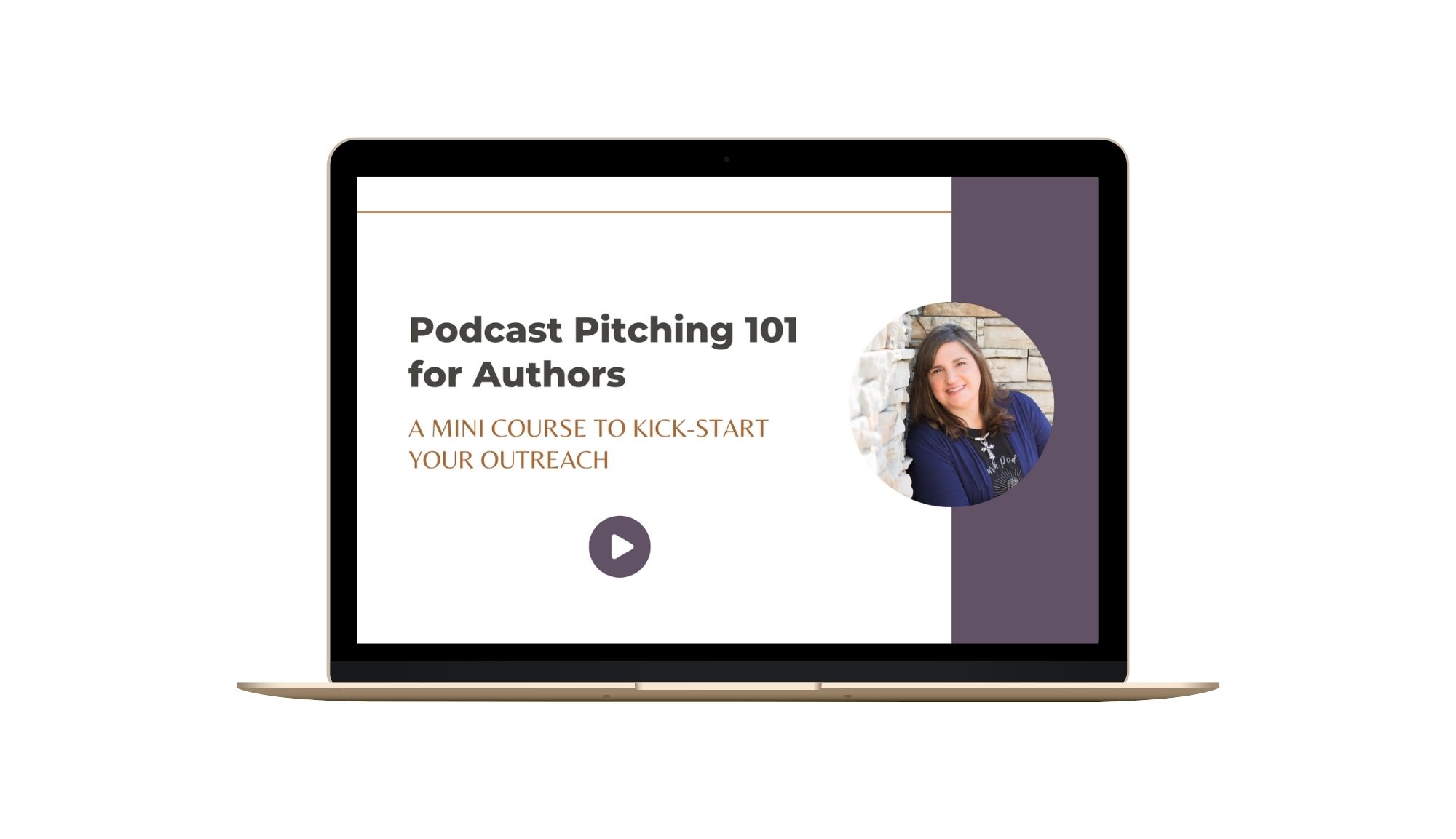 ---
A mini course to kick start your outreach
Here is what you'll learn in Podcast Pitching 101…
module one
Service over selling
Get into a 'service' mindset before sending your pitch, so hosts know you are going to show up with value for the listeners. You'll also learn ways to build relationships with hosts before pitching.
---
module TWO
Starting with a strategy
Your strategy will help you use your resources wisely (especially when outsourcing to a VA). You'll identify your Why (goals for podcast guesting), your Who (your target audience), your What (topics to pitch), your Where (types of shows to pitch).
---
module THREE
Searching targeted podcasts to pitch
You'll learn where to look for podcasts to pitch and what information to capture and research. Included is a Google sheet, and also tips on what to share with a VA if you are outsourcing, to save them time.
---
module four
Sending your personalized email pitch
Learn how to easily find contact information for hosts, and what to include in your email pitch to show them your message matches their mission.
---
module five
Surprising & delighting your host
Learn ways to become known as the celebrated go-to guest by serving the host before and after your interview.
---
module six
Sharing & repurposing your interview
Learn ways to continue sharing and repurposing your interview as part of your content plan, and future pitches.
I love the practical tools Kim included, along with the reminder to bring value in our message as a guest, and honor the host and their platform. You'll be able to pitch with confidence, knowing it is a win-win for you and the host.
Christa Hutchins
Author, accountability Coach, podcast host
What's included in Podcast Pitching 101:
Six video lessons
Workbook for creating your strategy + a pitching checklist
Google sheet template to track podcast research & outreach
Voxer Office Hours on Tuesdays
Recommended resources to help as you begin & uplevel your outreach
The tips Kim shares for pitching podcasts, and building relationships before the pitch, has helped me so much with my outreach.
Kristine Brown
Author & speaker
Frequently-Asked Questions